Cyberbullying turned 'World's Ugliest Woman' Lizzie Velásquez into an antibullying hero
New film tells Lizzie Velásquez's story, who a YouTube bully called 'The World's Ugliest Woman'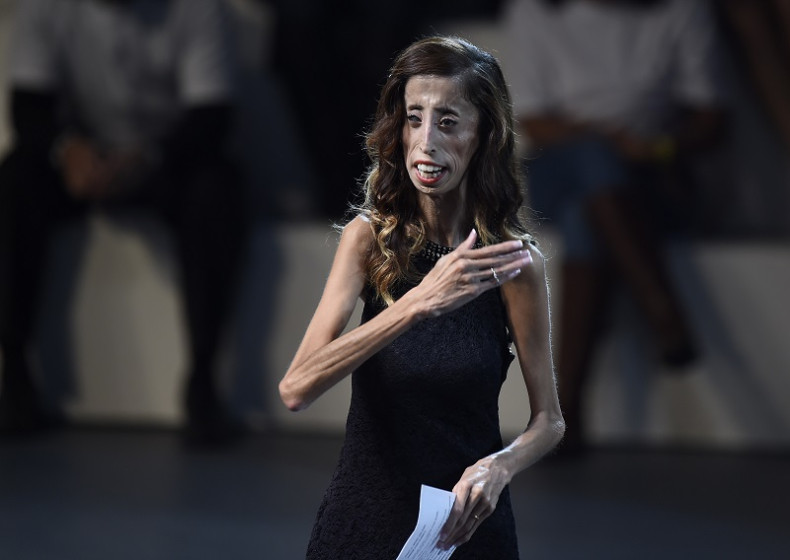 When 17-year-old Lizzie Velasquez stumbled across a YouTube video titled "The World's Ugliest Woman," she didn't expect the eight-second clip to feature her.
"I was shocked," Velasquez recalls, "but it wasn't until I started to read the comments that my stomach really sank."
The video had been watched over 4 million times, and had thousands of comments from anonymous Internet trolls.
"Kill it with fire," read one such comment. "Why would her parents keep her?!" asked another.
"I cried for many nights – as a teenager I thought my life was over," says Velasquez, who is now 26 and works as an antibullying campaigner. "I couldn't bring myself to talk to anybody about it, I didn't tell any of my friends, I was just so shocked that it had happened."
But talk she did, starting a YouTube channel to fight back in her own way – teaching others to be confident in their own skin and refusing to be cowed by what others may think.
"Am I going to let the people who said 'kill it with fire' define me? No!" she told the audience during a TED talk she was invited to give in 2013. It now has over seven million views on YouTube, while her own channel has around 307,000 subscribers.
Born with Marfan and lipodystrophy – two rare conditions that mean she is unable to gain weight – Velasquez was used to being bullied every day in school, and has also had to contend with a large number of health problems. She is totally blind in her right eye and partially blind in the other.
As well as inspiring thousands via her videos and motivational speeches, Velasquez has teamed up with Tina Meier, whose daughter committed suicide after being bullied online, to lobby Congress to vote for the first federal anti-bullying bill.
Her life and anti-bullying work is now the subject of the documentary A Brave Heart: The Lizzie Velasquez Story, which premiers on Saturday (14 March) at the SXSW film festival in Texas.
She even forgives the person who posted the hurtful YouTube video nine years ago.
"I don't know what they're going through," she says. "While my life may be hard at times, they could be going through something much worse."
"Her experience of triumphing adversity and making it to the other side of a painful experience is universal," the film's director, Sara Hirsch Bordo, says. "As soon as Lizzie became more open and honest – whether it was her TED talk or her YouTube videos – it was clear that people were thirsty for a story where somebody stands up and says I'm not going to be a victim, I'm going to make a change."
The Cybersmile Foundation offers a free helpline for people affected by cyberbullying, whether directly or indirectly. The helpline is available worldwide on (+44) 0800 783 1113.
.