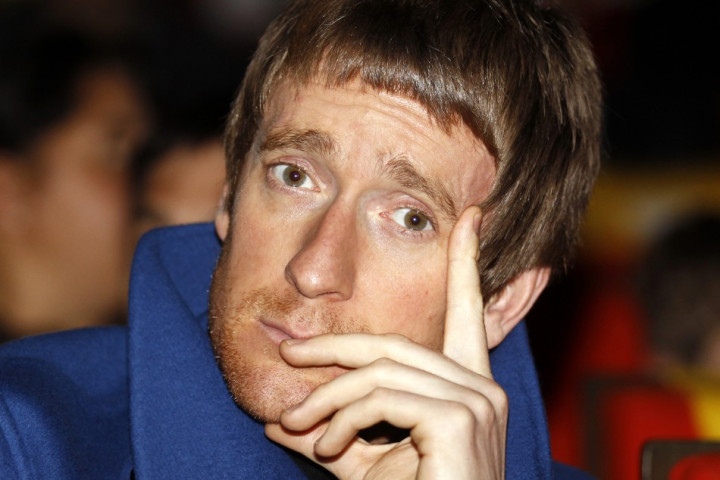 A study into how safe Britain's roads are for cyclists is to be carried out by the University of Nottingham in an effort to determine how they can be made less dangerous.
The government-funded study will look at how to reduce the risk to cyclists, encourage more people to use bikes and improve public health.
Earlier this month, Tour de France winner and Olympic gold medallist Bradley Wiggins was involved in an accident while cycling and ended up in hospital with broken ribs.
Top cycling mentor Shane Sutton was also knocked off his bike and suffered a head injury.
Earlier this month, actor Sofoklis Kostoulas became the 12th cyclist to die on London's roads after being involved in an accident in Bethnal Green on 29 October.
Last year, over 3,000 cyclists were seriously injured on Britain's roads, while more than 100 were killed.
The study, funded by the National Institute for Health Research Public Health Research Programme, will assess the current infrastructure in place for cyclists on Britain's roads and ask which pro-bike initiatives, such as cycling lanes, are most effective at reducing cyclists' risk of injury.
Christopher Peck, policy coordinator at the CTC, the national cycling charity, told IB Times UK: "CTC welcomes this literature review into cycle infrastructure.
"We know that certain types of infrastructure will do far more to increase levels of cycling than other types and, given that the risks of cycling are outweighed by the benefits by around 20 to one, the improvement in public health from increased cycling needs to be factored into any analysis of the individual safety improvements that may result from specific types of facilities."
Hugh McClintock from campaign group PEDALS said: "Recent months have seen a very high profile for cycling both as a sport and as a means of daily transport and also for the potential risks that are too often still faced by cyclists of different kinds on our roads and streets.
"This clearly increased interest makes the focus of the Cycling Infrastructure study even more timely and important. A wide review of modern cycling infrastructure like cycle lanes, cycle boxes at traffic lights and cycle-specific regulations and signage is essential and will inform future improvements to the road network for cyclists."
Caroline Mulvaney, a keen cyclist who works in injury prevention at The University of Nottingham, said: "At a time when we hear much about increasing levels of obesity and reducing levels of activity, the benefits of cycling cannot be underestimated.
"There is a wider benefit to public health in fewer car journeys and therefore cleaner air. However, in 2011 in England there were 107 pedal cyclist fatalities and 3,085 reported seriously injured casualties.
"There are many more cycle-related injuries that are not reported to the police and thus do not appear on the police databases but nevertheless require medical attention. Tackling the fear of injury is a priority to persuade more people to get on their bikes."
Researchers will look at the effectiveness of cycling infrastructures in countries including the UK, US and Australia.
Cycling infrastructure generally takes on three forms; road layouts that provide safe distance between cyclists and motorists, separation of cyclists from traffic and management of traffic, including banning road users from making turns and speed management.