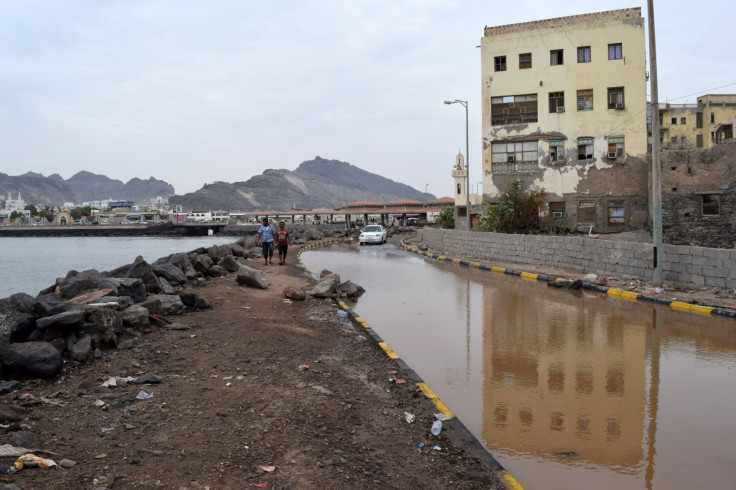 Cyclone Chapala made landfall in Yemen on Tuesday (3 November) bringing extensive rain and flooding to many parts of the country. Despite weakening to a Category One cyclone, Chapala is expected to produce as much as 500mm of rain in some areas.
However, the region could now be on further alert after a new weather depression has been seen forming in the Arabian Sea. Forecasters have said that it is too early to be certain about the intensity and direction that the disturbance will take, however, they will be watching it closely for further developments.
"Given the disruption caused by Cyclone Chapala, there is heightened interest in an area of disturbed weather developing to the west of India," a spokesperson for the Met Office said. "This has the potential to develop into a tropical storm and latest forecasts suggest it will move west across the Arabian Sea."
The new warning comes as the United Nations Office for the Coordination of Humanitarian Affairs (UNOCHA) estimated that more than 40,000 people have been displaced or temporarily evacuated in Yemen's coastal regions, with at least 250 homes being damaged or destroyed.
Reports indicate that three people have died and more than 30 have been injured since Cyclone Chapala hit Yemen, with "substantial flooding" expected to affect more than one million of the country's population. Although Chapala is expected to weaken as it moves towards the capital city of Sanaa, sustained winds of 118kph and heavy rain is likely for the next day or two.
A spokesperson for the Met Office said: "Although Chapala has weakened to a tropical storm it has become very slow-moving near the coast, which increases the threat from heavy rainfall."
There has previously been only one Category 5 cyclone in the Arabian Sea, Cyclone Gonu in 2007, which weakened before it made landfall in Oman's capital of Muscat. Despite weakening, Gonu killed 100 people in Oman, Iran and the United Arab Emirates and caused billions of dollars' worth of damage. The Met Office indicated that Cyclone Chapala could be much stronger, with "much greater potential for disruption and damage".