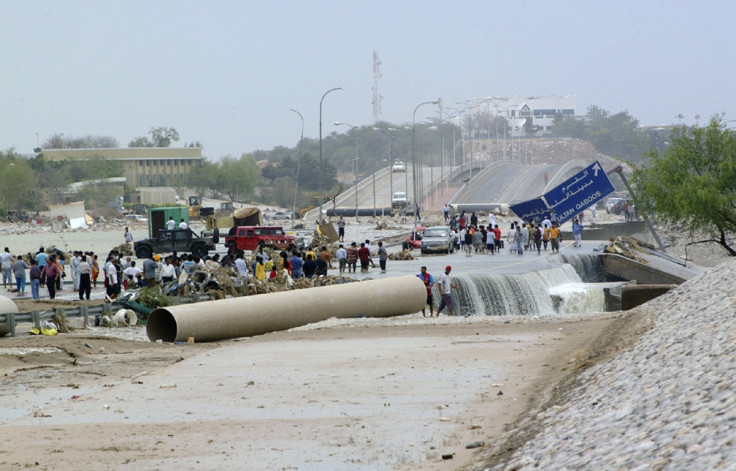 Cyclone Chapala in the Arabian Sea has strengthened to form winds of Category 4 intensity, the second highest cyclone level. Forecasters have indicated that the increasing strength of Cyclone Chapala could make it the strongest on record in the Arabian Sea before it hits Yemen and Oman early next week.
According to the Joint Typhoon Warning Centre, Cyclone Chapala has generated winds of 175km (109 miles) per hour and has produced waves of more than 7 metres high. The India Meteorological Department has rated Chapala as an "Extremely Severe Cyclonic Storm" as it approaches the Arabian Peninsula. It is likely to become a Category-5 cyclone as it moves across the Arabian Sea and eventually makes landfall on Yemen and Oman, bringing eight years' worth of rain in two days.
A spokesperson for the Weather Network said: "There is no record of Category 4 strength or stronger tracking as far as Chapala in the Arabian Sea. Chapala has the potential to dump 3-4 times or more than the average yearly rain in just a day or two over parts of eastern Yemen and southwest Oman."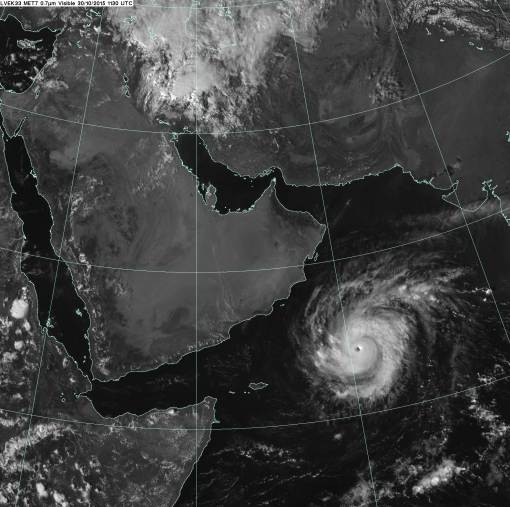 While forecasters are predicting Chapala to make landfall as a weaker cyclone, it is expected to still be a cyclone of at least Category 1 intensity, which is unusual for the Arabian Peninsula. Experts have also warned that despite the lower intensity level, threats of heavy rainfall could not be ruled out. Coastal regions of Yemen and Oman are on alert for severe flooding, with usually low-flowing rivers expected to rise and cause destruction.
The Met Office said: "Rainfall is likely to prove hazardous, with this system possibly producing up to 500mm of rainfall in a 48-hour period. This is likely to cause severe flooding if it falls over a town or city. This part of Yemen usually sees less than 100mm of rain during the whole year."
Forecasters have also warned that despite an expected reduction in severity, Chapala could still sustain winds of 115mph and gusts of up to 150mph. The Met Office has warned that the winds could cause destruction along coastlines.
There has previously been only one Category 5 cyclone in the Arabian Sea, Cyclone Gonu in 2007, which weakened before it made landfall in Oman's capital of Muscat. Despite weakening, Cyclone Gonu killed 100 people in Oman, Iran and the United Arab Emirates and caused billions of dollars' worth of damage.