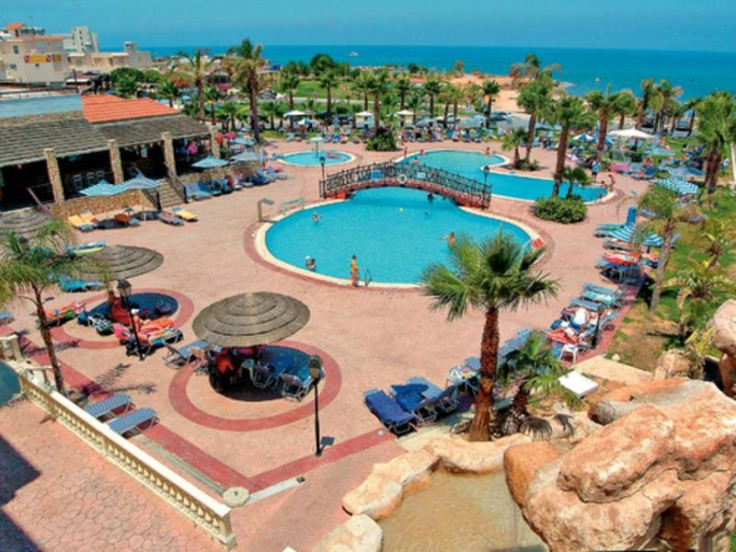 Dozens of British holidaymakers have been moved from a hotel in Cyprus following reports of a child snatching gang operating in the area.
A gang dressed up as waiters allegedly attempted to lure three children, all under the age of 10, into cars from the Anastasia Beach Hotel, Protaras before being stopped.
Holidaymakers reported seeing a man and a women – believed to be Romanian – leading two children towards a car, with a third person with "a third child up against a wall ready to go".
Greg Letford, 28, who was staying at the hotel, told the Daily Record: "We had seen these people around the hotel all week. They'd been in the pool and interacting with some of the children.
"Some of them were wearing staff outfits so they could blend in more easily. It was really scary."
"This Romanian couple were leading the two young children towards a waiting car, another person had a third child up against a wall ready to go, too.
"Someone spotted what they were up to and stopped them. If he hadn't been there those kids would have gone."
The man and woman were confronted by hotel staff and handed over to police. Letford said following the alleged abduction attempt around "60 or 70 really angry people" descended on the scene.
A group of around 10 people were reportedly seen around the hotel filming and taking pictures prior to the arrests.
As a precaution, Thomas Cook said it has now moved around 50 holidaymakers to other hotels.
A Thomas Cook spokesperson said: "The safety and welfare of our customers is always our first priority and upon hearing about the incident, we immediately deployed our experienced resort team to the property to provide those customers in residence with individual support.
"Customers who did not wish to stay at the property were immediately moved to alternative hotels of a similar or higher standard.
"While incidents of this nature are extremely rare, we would like to reassure all customers that this is being taken incredibly seriously and we are continuing to work closely with the local authorities and the hotel as the investigation continues.
"Any customers with concerns about future holidays at this hotel are asked to contact us directly so that we can deal with them personally and directly."