International talks on the reunification of Cyprus, aimed at healing divisions on the Mediterranean Island split along ethnic Greek and Turkish lines for more than four decades have taken a hiatus and are to restart on 18 January.
Discussions between the two opposing sides, led by Greek Cypriot leader Nicos Anastasiades and Turkish Cypriot leader Mustafa Akinci, look to form a power sharing agreement between the two groups.
However, they face an uphill struggle which looks unlikely to result in reunification in the short term. The leaders are said to be hopeful in reaching an agreement on a referendum question, put to their people. The island as a whole is a presidential republic recognised by the United Nations, while the Turkish Republic of Northern Cyprus is only recognised by Turkey.
Former Norwegian foreign minister, Espen Barth Eide is the current UN envoy to Cyprus, and has said the United Nations would only facilitate, and not arbitrate, talks between Greek and Turkish Cypriots, according to Reuters news agency.
"The leaders are showing a lot of courage, a lot of will," Eide told a news briefing. "It's going to be difficult but not impossible. We are now in the final moment. We are now in the moment of truth," he said.
Where are negotiations now?
The last round of talks in Geneva in November broke down after two days, with both Turkish and Cypriot negotiators blaming each other for the inaction. The Greek Cypriot government said the breakdown in talks was due to the Turkish attitude. The Turkish Cypriot government accused their counterparts of asking too much of their territory.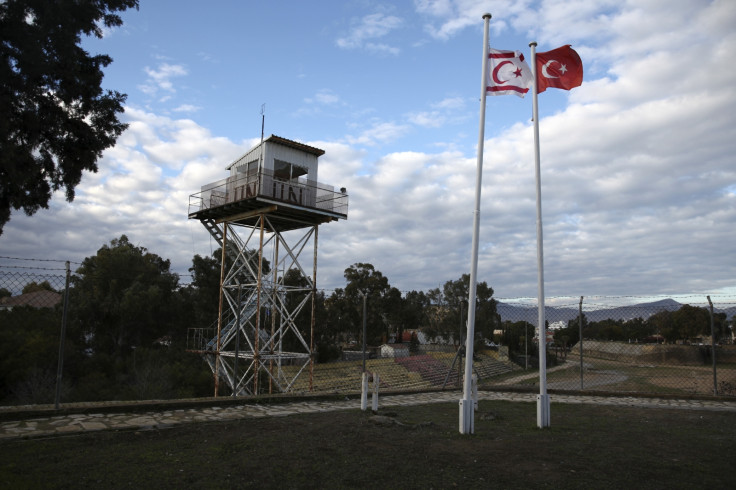 The broad view, as talks continue, is that some of the territory held by the Turkish side in Cyprus will be ceded to the Greeks. One of the principal sticking points between the two sides for decades has been what land should be handed over.
Who are the opposing sides in the negotiations?
The Greek Cypriot leader Nicos Anastasiades and Turkish Cypriot leader Mustafa Akinci have been leading recent discussions but Britain, Turkey and Greece all have skin in the game as far as negotiations go.
Since August 1974, the ceasefire line and the UN bufferzone which divides the island has remained in place. Greece and Turkey – the two adversarial nations' embattled in conflict – and Britain are still guarantors in Cyprus' peace talks.
Turkish President Recep Tayyip Erdogan and his Greek counterpart, Prime Minister Alexis Tsipras will both play an active role in the Geneva discussions to lay out their positions.
AP reported that Erdogan, in his most recent pronouncement, says his country must continue to underwrite the security of Cyprus, even if a deal to reunify the island is struck but the island remains divided along ethnic Greek and Turkish lines.