For the first time in decades, Britain, Greece and Turkey are trying to work out a deal for a reunited Cyprus, ending a conflict rooted in Britain's colonial past and Greek and Turkish rivalry in the region. Cyprus was divided in a Turkish invasion in 1974 prompted by a brief coup engineered by the military then ruling Greece. It has remained split ever since, with Turkish Cypriots in the north of the island and Greek Cypriots in the south.
Some 800,000 Greek Cypriots and approximately 220,000 Turkish Cypriots live on each side of the divided island split by a buffer zone patrolled by United Nations peacekeepers, where a "no man's land" full of abandoned homes, shops, hotels and other buildings lies empty since 1974. It stretches 180km across the whole island, measuring 7.4km at its widest and just 3.3m at its narrowest point.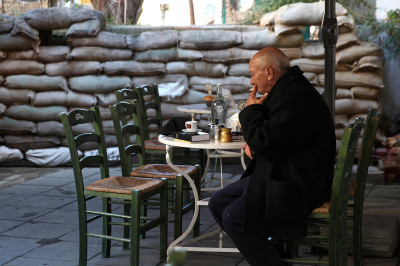 Peace initiatives – such as the opening of border crossings between the two communities – have improved relations, but a solution has been unattainable due to thorny issues such as territory swaps and property compensation.
Foreign Ministers Boris Johnson of Britain, Nikos Kotzias of Greece and Mevlut Cavusoglu of Turkey are meeting in Geneva to try to thrash out a deal. The ministers are hoping to make progress that could pave the way for their prime ministers to join, a possible signal that a wide-ranging accord also involving issues like governance, property and territory could be on tap.
The Greek Cypriot and Turkish Cypriot communities have exchanged maps outlining the zones that each community would control in a hoped-for federation, before the maps were placed in UN vault for safekeeping — a sign of the delicate nature of the proposals to both sides.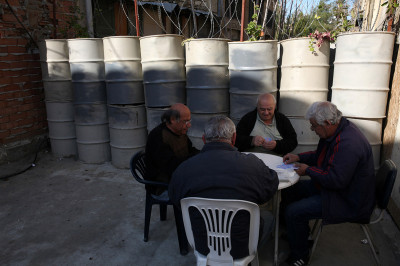 Greek Cypriots say enough territory must be returned under their control in order to allow at least 90,000 Greek Cypriots displaced by the 1974 invasion to reclaim lost homes and property in a relatively short time. The argument is that an agreement on those lines would reduce the financial burden of a peace deal by limiting the compensation amounts that will have to be paid to those not able to reclaim their homes and land. It would also potentially boost Greek Cypriot support for a deal when it's put to a vote — a previous peace deal in 2004 was rejected by Greek Cypriots in a referendum.
Turkish Cypriots, on the other hand, want to limit the numbers that relocate. Telling Turkish Cypriots to leave what they have considered home for decades is unlikely to go down well with many in any subsequent referendum. Turkish Cypriots fear that the majority Greek Cypriots could overwhelm them in the future. That's why they are insisting that Turkish troops should remain as a bulwark. Greek Cypriots, meanwhile, have worries over the might of Turkey and insist that a country outside the European Union — of which Cyprus is a member — should neither keep troops on the island nor the right to militarily intervene. EU officials have backed that notion.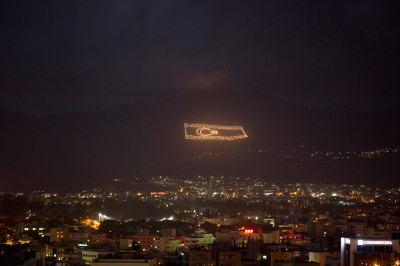 Britain, the former colonial power in Cyprus, has offered to relinquish about half of the 98 square miles – equivalent to 3% of total Cypriot territory – London still administers as part of any final peace deal. One of Britain's two bases in Cyprus, Akrotiri, is a Royal Air Force outpost which has been instrumental in attacking Islamic State targets in Iraq.