Cyprus Sees Its Debt €1bn Lower as ECB Test Finds Country's Banks Well-Capitalised
Credit ratings agencies have upgraded island's status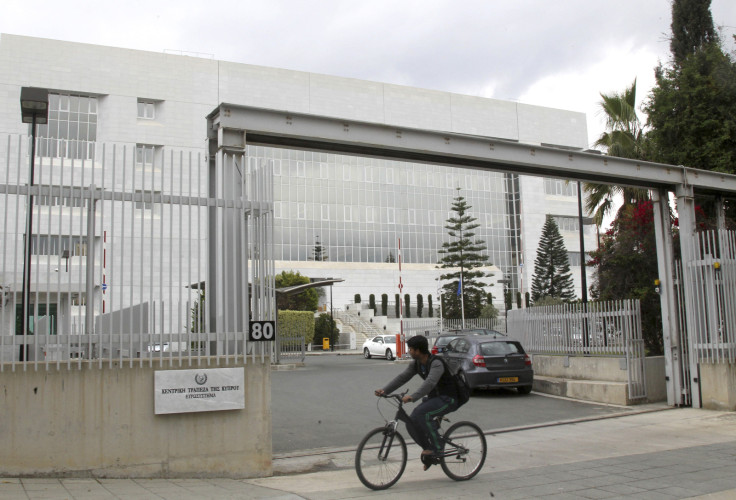 The stress test conducted on Eurozone banks by the European Central Bank (ECB) showed that Cypriot banks do not need to find additional capital and the country can use aid money as a capital buffer, the Central Bank of Cyprus said.
"A very important outcome of this exercise is that the €1bn [$1.27b, £790,000] available in the support program of the Cyprus economy by its international lenders, which was intended to cover capital needs of the Cypriot banking system, will not be used and will remain available as a buffer," the bank said on Sunday.
"Therefore, the country's debt will be €1bn lower than expected in the Memorandum of Understanding signed with its international creditors," it added.
The stress test results agree with views of two major rating agencies.
On Saturday, rating agencies Fitch and Standard & Poor's upgraded Cyprus's ratings, citing a better-than-expected performance of the economy.
Fitch upgraded Cyprus's outlook from "stable" to "positive" while S&P raised its long-term foreign and local currency sovereign credit ratings for the country to "B" to "B+".
Cyprus has one year to complete its three-year economic adjustment programme it began after its bailout by the Eurogroup and the International Monetary Fund last year.
S&P said Cyprus is strongly committed to its economic adjustment program and lowered its GDP contraction forecast to about 3% in 2014 from a previous forecast of 3.8%. The agency said it expects a growth of 0.6% in 2015.
The asset quality review on Cypriot banks showed that the capital buffers of the banks, including the recapitalization amounts that took place or were announced during 2014, more than cover the capital needs which calculated through the exercise.
The results of the baseline scenario of the stress test, calculated after taking into account the recapitalisations already made or announced in 2014, showed that none of Cyprus's banks needs additional capital, the local central bank said.
Even under the extreme adverse macroeconomic conditions, the Cypriot banking sector appears largely adequately capitalised. Measures designed to fill small capital needs that arise have already been taken or initiated, it added.
© Copyright IBTimes 2023. All rights reserved.