Czech government to buy pig farm built on Nazi concentration camp for £16m
Hundreds of Roma people were killed at the Lety concentration camp during the Second World War.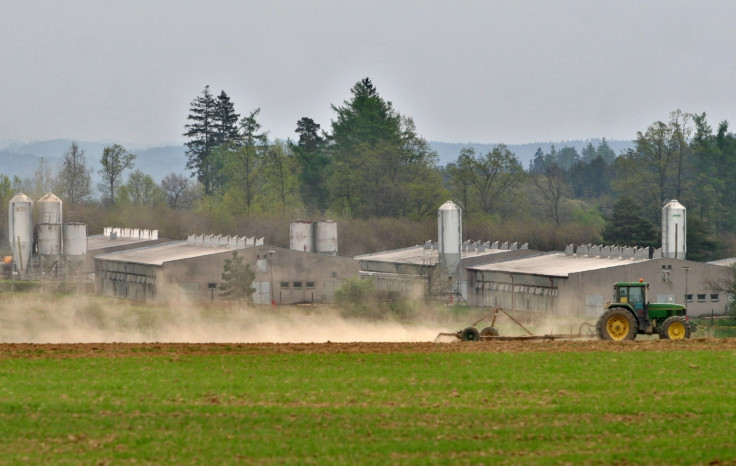 The Czech government plans to spend millions on buying a pig farm built on the site of a former Nazi concentration camp, situated 60 miles (95km) south of Prague.
Czech Culture Minister Daniel Herman announced on Monday (23 October) that the government would pay Kč450m (£15.7m) for the huge industrial pig farm that is located at the site of the Lety concentration camp, where more than 300 Roma people were killed during the Second World War.
Around 327 people are estimated to have died at the Lety camp. Many of the 1,300 Roma prisoners were later transferred to Auschwitz during the final years of the war.
Activists have long condemned the existence of the pig farm on the site of the former concentration camp, saying that it showed great disrespect to Holocaust victims and their families.
Herman said that after 20 years of negotiations the farm will be demolished and replaced with a memorial to commemorate those who lost their lives there. He added that a deal with the farm's owner would soon be signed.
Some 10,000 Roma were living on Nazi-occupied Czechoslovak region during the war. The 250,000 Roma currently living in the Czech Republic still face widespread discrimination.