D-BOX Motion Effect Chairs: Michel Paquette explains how haptic feedback enhances movies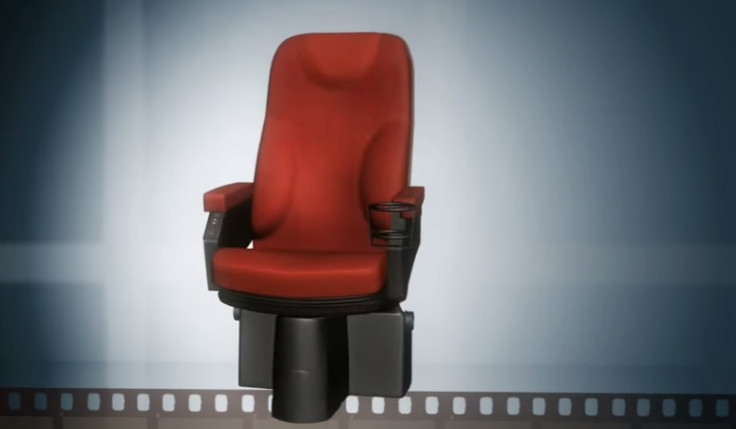 Fast & Furious 7 is still dominating at the box office after a week in cinemas and its roaring success could be put down to the fact that this instalment was tragically Paul Walker's last. But, there's another reason why action lovers may have been pulling up outside cinemas in their droves to go see the latest Furious movie, and that is the film's involvement with D-BOX.
D-BOX Motion Effect chairs are installed in 350 locations worldwide, including the UK, US and Canada, and as the desire grows among cinema-goers to enhance their viewing experience further than what 3D visuals can offer, there's room for even more expansion for the company.
Authored completely by the action depicted in the film, the chair's effects range from soft vibration to a hard jolt backwards if a character is hit or if something appears as if it were coming out of the screen. All of the chairs' motions are controlled by an individual panel on the side of each seat, so if viewers are feeling like it's all a little too much, they can turn down the intensity themselves. D-BOX chairs are currently available in Cineworld and Odeon cinemas across England.
IBTimes UK spoke to D-BOX's VP of Marketing, Michel Paquette, to see the full extent of what this new technology has to offer and what other films besides Furious 7 it will be involved with in the near future.
IBT: What exactly are D-BOX motion chairs, and how do they add to the film fan's experience?
Paquette: In modern theatre, content creators use sound and video technology to bring movie-goers as close to reality as possible. D-BOX adds a third component to the movie watching experience with subtle and precise motions harmonious with the audio and video profile of the movie, creating an enhanced and immersive movie watching experience."
In your opinion, do the D-BOX chairs help boost box office sales for particular movies?
Definitely. There are movie-goers who specifically watch movies with D-BOX motion technology because it enriches the experience beyond the traditional trip to the movies. Consumer interest continues to grow alongside the ongoing expansion of access to our technology in locations worldwide. Fast and the Furious 7 in particular was a huge hit for D-BOX enthusiasts, as movie-goers opted-in for and loved the immersive racing experience and action sequences. D-BOX is actively tracking sales across all locations to measure the contribution we've made on box office sales.
Is this something that could grow to become every seat in a screening, for example?
It could absolutely expand toward that direction, but it may not reach 100% saturation. Theatres could install the entire screen if they desired and there's certainly not a lack of customer demand. However, we understand that it could be constraining to budget conscious consumers and we want to make sure they have a choice in how they experience the movies offered. On the average today we have anywhere from 25-40 seats per screen.
Are they specific to a certain genre, do you think? Of course, you instantly think of action films when you think of motion chairs, but you also had chairs in screening for animation, Home...
D-BOX is enjoyable across all genres, and although action packed films such as Fast and the Furious 7 are a natural fit, science fiction films like Gravity were also very popular among movie-goers. Animated features are also extremely immersive and enjoyable with D-BOX technology as it allows you to be transported into another world.
Lastly, what upcoming titles are D-BOX affiliated with?
D-BOX has already encoded more than 160 titles in theatres, and in the coming months our motion effects technology will be available for Avengers: Age of Ultron premiering on 23 April, San Andreas premiering on 29 May, and Minions premiering on 26 June.
© Copyright IBTimes 2023. All rights reserved.