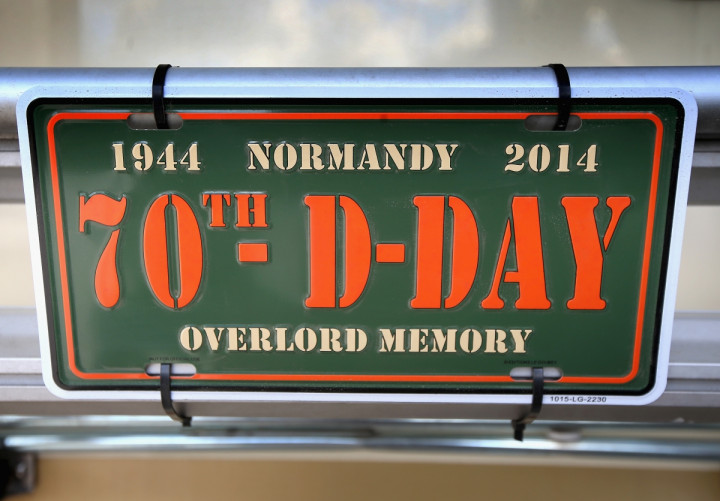 An 89-year-old WW2 veteran is to recreate his parachute jump into France as part of the 70th anniversary of the D-Day landings.
Jock Hutton, of the 13th Battalion the Parachute Regiment, part of the British 6th Airborne Division, is to relive his jump into the Normandy village of Ranville, the first village to be liberated, along with 300 soldiers.
Hutton will jump while strapped to a member of the parachute display team, The Red Devils, and will be watched by Prince Charles.
He will be followed by hundreds of other British, Canadian and American troops jumping out of a Dakota aircraft to mimic the descent on German-occupied Europe exactly 70 years ago.
"Should be cushy," Hutton told the Daily Telegraph. "All I have to do is put my feet up."
Hutton was one of nearly 8,000 British airborne troops who took part in the Normandy invasion, known as Operation Overlord. Within 11 months of the invasion, Nazi Germany was defeated and the war was finished.
The drop will be the first major event to commemorate the anniversary.
Hutton, who was 19 at the time of the D-Day landing, recalled the moment he first jumped out of the plane into France.
"We were jammed in and really it was a bloody pleasure to get out the aircraft after the discomfort and so on. We all sort of tumbled out one after the other," he told STV.
"We were on our drop zone. It was raining slightly, a bit misty, and a moon was coming through — which was pleasing.
"Our commanding officer had a little hunting trumpet. It was dark when we dropped. He used the trumpet to call us together.
"We got on the move. It was a wee bit difficult in the dark, moving around, trying to speak quietly — and, meantime, there's machine guns blasting.
"We're trained for it, we knew exactly what we were doing. The 13th battalion were a highly jacked up unit. We were extremely fit. We were all young and we were full of fight."
The parachute jump is one of a number of events taking place over the next few days to commemorate the anniversary.
The Queen, the Duke of Edinburgh, The Prince of Wales and The Duchess of Cornwall will attend a Service of Remembrance at the Commonwealth War Graves Cemetery at Bayeux, where they will also meet veterans.
The Queen will attend a service at Sword Beach along with President Obama, President Francois Hollande and President Vladimir Putin.