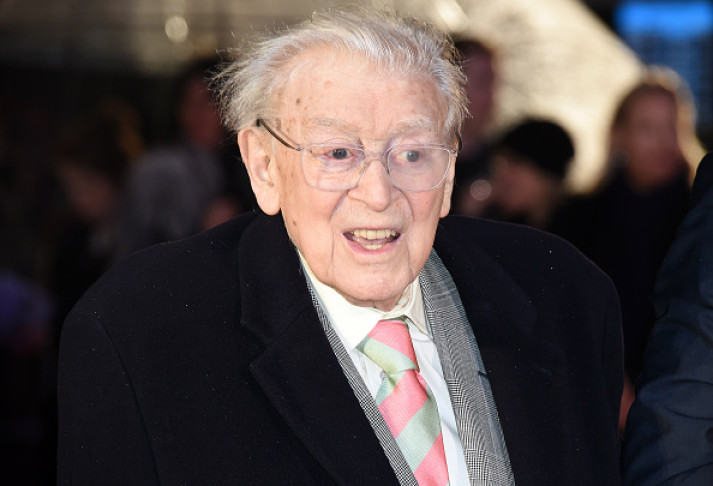 Jimmy Perry, who created comedy series' such as Dad's Army and Hi-de-Hi!, has died aged 93.
Collaborating with co-writer David Croft, the pair is credited with creating some of the most popular British TV sitcoms between the 1960s and 1990s, including It Ain't Half Hot Mum and You Rang M'Lord?
The British Music Hall Society confirmed the reports of his passing on social media, tweeting: "With great sadness we announce the passing of Jimmy Perry. RIP."
Born on 20 September 1923 in Barnes, south-west London, Perry drew on his real-life experiences during World War Two and as a Butlin's holiday camp Redcoat
He joined the Home Guard in Watford aged 16, and his time within the defence organisation inspired Dad's Army, which ran from 1968 to 1977 for 80 episodes. While many of his characters were inspired by soldiers he had known, the hapless but loveable Private Pike was said to be based on Perry himself.
Later he was posted to Burma with the Royal Artillery and played a role in entertaining the troops as part of a theatrical group, which was the basis for the comedy series set in southeast Asia, It Ain't Half Hot Mum.
After the war he trained as an actor as RADA and worked as a Redcoat at Butlin's holiday camps, which led to the creation of 1980s series Hi-de-Hi!, a sitcom set in a fictional holiday camp called Maplins.
At the height of their popularity, Dad's Army and Hi-de-Hi! were watched by 18 million viewers a week. In 1978 Perry was awarded an OBE for his services to the arts and entertainment industries, BBC News reports.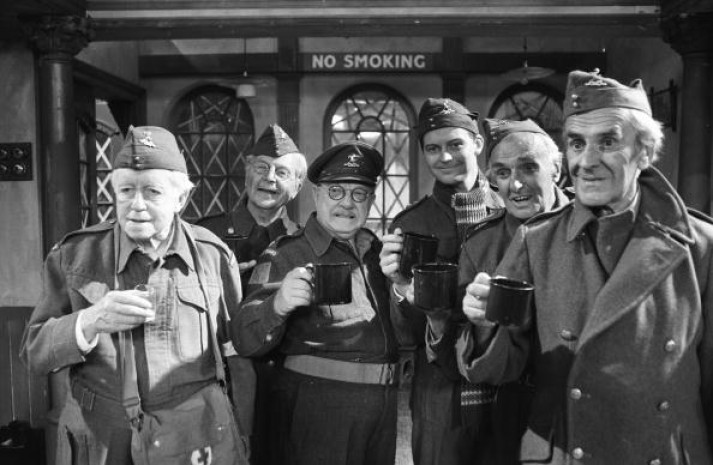 According to Sky News, in 2004, Dad's Army was voted the fourth best sitcom of all time and came 13th in a British Film Institute list of the 100 greatest British TV programmes of all time voted on by industry professionals.
In 2016, the characters of Dad's Army were revisited in a film version starring Toby Jones, Bill Nighy, Tom Courtney and Michael Gambon. Perry joined the film's cast at the London premiere.
The entertainment world has been paying tribute to the writer on social media.
Jack Dee wrote: "RIP Jimmy Perry. Amazing contribution to British telly. Watched Dad's Army only yesterday. Still as funny as when I watched it as a kid."
Allo Allo actress Vicki Michelle tweeted: "So sad we have lost #JimmyPerry a brilliant comedy writer & true gentleman. He leaves us such a legacy."
He leaves a wife, Gilda Perry.