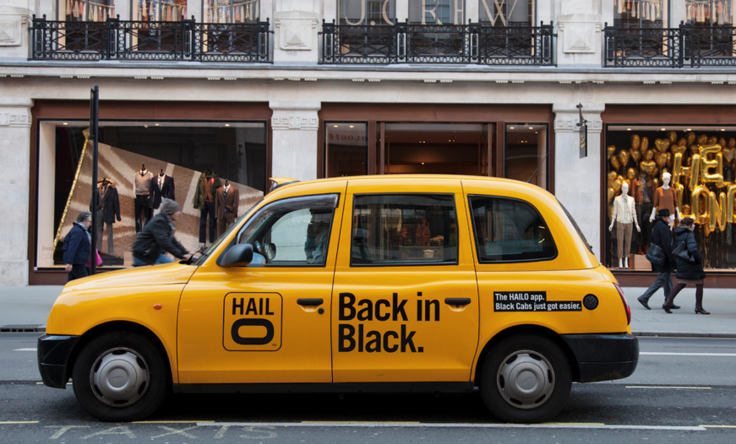 British taxi-hailing smartphone app Hailo has been bought by the Daimler car company, who will close the service down and merge it into its own property, MyTaxi.
Daimler, parent company of Mercedes-Benz, will own 60% of the newly merged venture, with the remaining 40% going to Hailo stakeholders. Financial terms for the deal were not disclosed.
The deal will see Hailo's brand disappear, replaced across the board with MyTaxi, the app purchased by Daimler in 2014. The car maker also bought another ride-sharing app, RideScout, in the same year. Moving from London, Hailo will join MyTaxi at its headquarters in Hamburg, Germany.
Founded in London in 2010, Hailo was popular in the capital as it offered an Uber-like taxi hailing experience, but worked with black cabs instead of private cars. Uber has struggled to build a productive relationship with black cab drivers, who have protested against the US startup and argue it is taking away their business and replacing it with a lower quality service.
Hailo operates in cities across the UK, as well as Ireland and Spain. It will combine with MyTaxi, which is currently available in Austria, Germany, Italy, Poland, Portugal, Spain and Sweden.
Once the merger is complete, the new service, which will retain the MyTaxi name, will have 70 million passengers and 100,000 registered taxi drivers in over 50 cities across nine European countries.
Hailo chief executive Andrew Pinnington said: "It's a paper deal. Daimler will own 60% of the new entity and the stakeholders in Halio will own 40%." Pinnington will become CEO of the combined company once the merge is complete, following the usual due diligence process.
This year has already seen major investment by car makers into taxi-hailing and ride-sharing companies. In January, General Motors invested $500m (£339m) into Lyft, then in May, Volkswagen invested $300m in Uber rival Gett.