The murder trial of Dale Cregan, the man accused of killing four people in Manchester last year, has begun at Preston Crown Court.
The prosecution will start proceedings with an outline of its case against the one-eyed 29-year-old, who is accused of killing police officers Nicola Hughes and Fiona Bone as well as David Short and his son Mark.
Hughes, 23, and Bone, 32, were killed in a gun and grenade attack at an address in Hattersley, Greater Manchester, in September last year. The two officers had attended a routine burglary call out and were unarmed when they were attacked.
Mark Short was shot dead on 25 May in the Cotton Tree Inn in Clayton, while his father David was gunned down after an explosion in August.
Cregan has pleaded not guilty to all the charges against him - including four counts of attempted murder and one of causing an explosion.
Around 150 police officers - many of them armed - have gathered at the court for his trial. Security within the courthouse is tight and is expected to remain strict throughout the 12-week trial.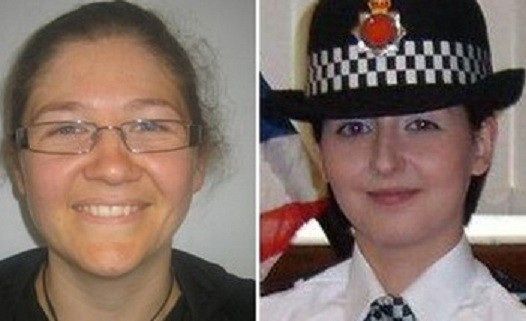 Nicholas Clarke QC, prosecuting, will today provide an overview of the case against Cregan and his nine co-defendents.
The trial began on Monday but the last few days have been taken up with final legal preparations and jury selection.
Cregan is the only defendant charged with murdering all four victims.
The other men standing trial are charged with various counts of murder, attempted murder, possession of firearms and assisting an offender.
They are: Luke Livesey, Damien Gorman, Anthony Wilkinson, Jermaine Ward, Matthew James, Ryan Hadfield, Leon Atkinson, Francis Dixon and Mohammed Ali.
Livesey, Atkinson, Gorman and James are all accused of the murder of Mark Short and three counts of attempted murder.
Dixon, Wilkinson and Ward are charged with murdering David Short, attempting to murder Sharon Hark and causing an explosion.
Wilkinson is also charged with possession of a firearm with intent to endanger life, while Ali is accused of assisting an offender.