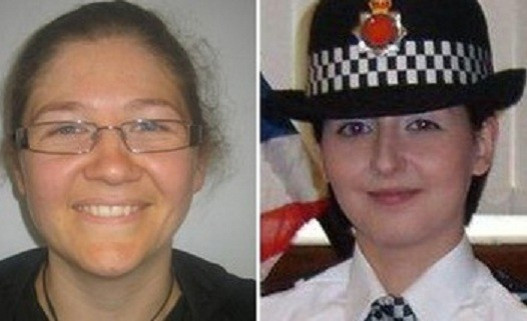 Fiona Bone, 32, and Nicola Hughes, 23, were killed after being called to an address following a report of a burglary in Hattersely, Tameside.
Shortly after the incident, Dale Cregan, 29, who was wanted for murder, handed himself into a police station and was arrested on suspicion of murder of a police officer, as well as two previous murders.
Police believe Cregan shot both officers when they were outside the address. They were responding to reports of a burglary and were killed in what police called an act of "cold-blooded murder".
Police are investigating a theory that the officers were deliberately ambushed and that the call regarding the burglary was either made by Cregan himself or by someone on his behalf.
Greater Manchester Police confirmed a grenade was also used during the incident.
Manchester Evening News reported that local residents heard "around 13 shots".
Colleagues were seen running away in tears after the unarmed officers were shot at in Tameside, Greater Manchester.
Bone, who had been a police officer for five years, was soon to be married. Hughes, who had joined the Manchester force in 2009, was descibed as "fun-loving."
Chief Constable Sir Peter Fahey described the incident as "one of the darkest days of Greater Manchester Police, if not the police service overall".
Fahy added: "We believe that Dale Cregan was in a house in Abbey Gardens overnight and has at some point, either himself made a call or someone else made a call reporting a burglary. This address was not known to us, and had not featured in the inquiry."
Cregan then went to a local police station and handed himself in.
Fahy paid tribute to Bone, 32, who he called an "excellent bobby" who was planning her wedding and Hughes, 26, who was described as a "chatterbox" and "lovely friend".
Prime Minister David Cameron described the killings as a "shocking reminder of the debt we owe to those who put themselves in danger to keep us safe and secure".
Home Secretary Theresa May said: "This is a deeply shocking incident and a terrible reminder of the risks that police officers face every day to keep our communities safe."
Assistant Chief Constable Gary Shewan said: "A long and dark shadow has been cast across Greater Manchester," adding "this is a tragic day for the whole force".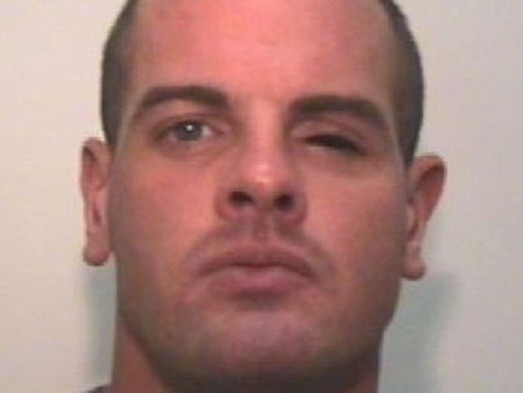 He is accused of the gun-and-grenade killing of David Short, 46, at his home in nearby Clayton on 10 August and his son Mark, 23, who was killed in a shooting at the Cotton Tree pub in Droylsden on 25 May.
Shortly after the policewomen were shot, Cregan handed himself in at a Hyde police station. He was arrested on suspicion of murdering a police officer and a number of other murder charges.
Greater Manchester Police had put up a £50,000 reward for any information which resulted in the arrest of Cregan.