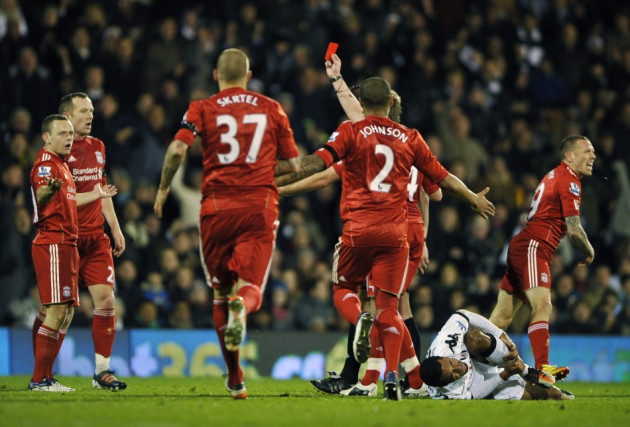 Tony Pulis has voiced his support for Kenny Dalglish after the Liverpool manager accused the Football Association of double standards on disciplinary issues.
Dalglish called into question what he perceives to be the FA's hypocritical reaction to Wayne Rooney's three-match ban being reduced by one game on appeal. The striker was dismissed for violent conduct in the Euro 2012 qualifying stages after he kicked Montenegro defender Miodrag Dzudovic.
The Liverpool manager has said the FA's handling of UEFA's charge means there would have been no point trying to appeal against Jay Spearing's dismissal against Fulham last Monday.
Spearing was shown a straight red card for a two-footed challenge on Fulham's Moussa Dembele, despite the fact the Liverpool midfielder played the ball before catching his opponent.
"I find it a bit strange the FA are supposed to be setting an example for things yet they appeal against Wayne Rooney's three-match ban," the Liverpool chief told a press conference on Thursday.
"I don't think that's a good example to set."
And Stoke manager Pulis has backed Dalglish's opinion, saying that if a similar incident had occurred in the Premier League then the offender would never have escaped censure.
"I totally agree with him [Liverpool manager Kenny Dalglish]," Pulis told Sky Sports. "It is not as if it was a 50-50 challenge or it was mis-timed, he [Rooney] has actually booted someone from behind.
"It would be interesting to see if a player from an English club actually went and appealed on a similar incident what the FA would have done - I think that is the point Kenny is trying to make.
"I don't think it would have been rescinded. I don't think it sets a precedent but it is almost a situation where they [the FA] have worked the system and the system has worked for them."