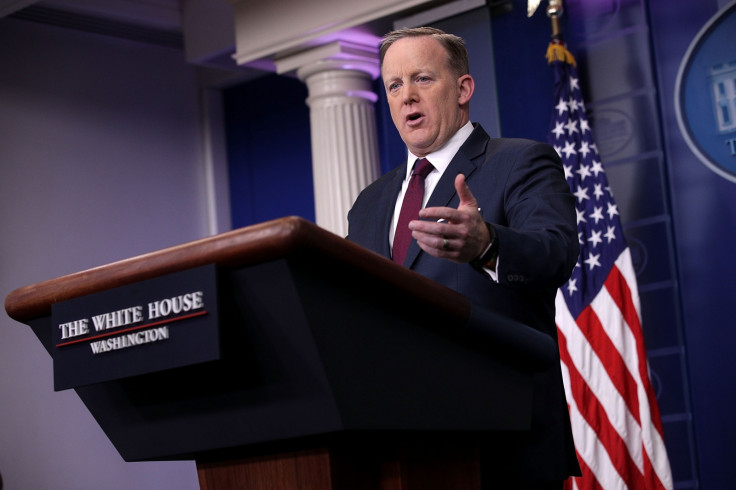 Producers of Dancing with the Stars are hoping to sign up former White House press secretary Sean Spicer for the upcoming 25th season of the US version of BBC's Strictly Come Dancing.
Spicer stepped down from his high-profile role last week after Wall Street financier Anthony Scaramucci was named the White House's new communications director, which would have made him Spicer's new boss.
The New York Post's Page Six reports that Spicer was attending meetings in Manhattan yesterday (26 July) with multiple major news networks, including NBC, ABC, Fox News and CBS.
Each is thought to be competing for Spicer, who attained notoriety as press secretary for his angry outbursts, confused messages and for once hiding "among" the bushes to avoid the media.
Most notably, Spicer was lampooned on late-night sketch show Saturday Night Live, when comedian Melissa McCarthy memorably portrayed him in a string of sketches.
A source told Page Six that ABC is courting Spicer for celebrity dance competition Dancing with the Stars, telling them: "That has legs".
He wouldn't be the first politician to do so. Last year former governor of Texas Rick Perry took part on the show after losing to President Donald Trump in the Republican primary. He didn't last long, becoming the second to be eliminated from a field of 13.
When Spicer stepped down, actor and former Scrubs star Zach Braff joked: "Can't wait to see Sean Spicer waltz on Dancing With the Stars." He probably didn't expect there to ever be a chance that he could in fact put on his dancing shoes one day.
Earlier this week ABC confirmed that the show would return for its 25th season on 18 September, 2017.