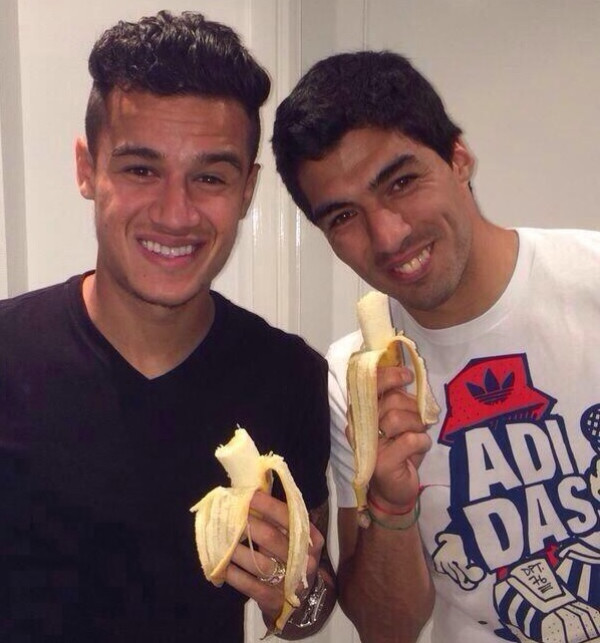 Some of the world's footballers including Premier League stars Luis Suarez and Sergio Aguero have used Twitter to show their support for Barcelona defender Dani Alves after the Brazilian was racially abused.
Alves had a banana thrown at him by a racist Villarreal fan as he prepared to take a corner during Sunday's La Liga clash.
The 30-year-old defender reacted to the gesture by picking up the fruit before peeling and eating it.
The response was widely praised by the football community, with players from across the world showing their support for Alves by posting photos of themselves eating bananas on Twitter.
Liverpool pair Suarez and Philippe Coutinho, Manchester City's Sergio Aguero and Chelsea trio David Luiz, Oscar and Willian all uploaded photos with bananas.
The campaign suggests Suarez has put behind him the furore that ensued after he was banned for eight games in 2011 after racially abusing Manchester United's black defender Patrice Evra.
Tottenham striker Emmanuel Adebayor said on Twitter: "Massive respect to danid2ois, there is no place for Racism in Football. #saynotoracism."
Meanwhile, Adebayor's Spurs teammates Nacer Chadli and Moussa Dembele were also pictured eating bananas with a message backing the fight against racism.