Police, social workers, health professionals and teachers all missed opportunities to prevent a four-year-old boy from being beaten and starved to death by his mother and stepfather, according to a report.
Daniel Pelka died after months of "incomprehensible" cruelty at the hands of his mother Magdelena Luczak, 27, and her partner Mariusz Krezolek, 34.
A Serious Case Review (SCR) into the boy's death has shown a series of failings by several agencies aimed at protecting children's welfare, which could otherwise have saved his life.
Daniel died from a head injury at his home in the Coventry suburb of Holbrooks on 3 March 2012. A doctor said the body of the emaciated boy resembled that of a concentration camp victim at the time of this death, following months of cruelty at the hands of his mother and stepfather.
Luczak and Krezolek are serving a minimum 30 years in jail after being found guilty of Daniel's murder.
As part of the damming review into his death, the report reveals that police were called to his home 26 times during his life, but officers never probed his violent existence any further. The report also says there is no record that any professionals had a conversation with Daniel about his home life or his relationship with his mother and stepfather.
The report described Daniel as being "invisible" to child protection officials, and criticises those who failed to act on "what they saw in front of them" and instead just accepted parental versions of what was happening at home.
During his murder trial, the court heard how Daniel's school did not act when it noticed he had bruising on his neck and what appeared to be two black eyes. He was also seen rummaging through bins at school for food as he was being starved at home.
Daniel's mother told the school not to feed him as he was suffering from a rare eating disorder. The four-year-old weighed just over one and a half stone (24lbs) at the time of his death.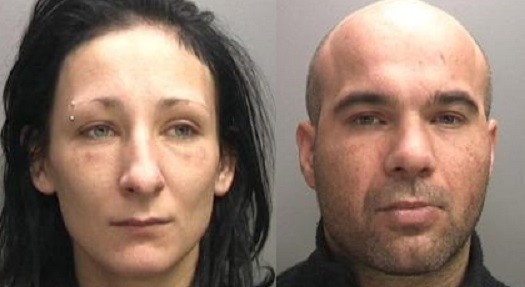 He also went to hospital with a broken arm in January 2011, but the report says health professionals were too quick to accept it was accidental despite a spiral fracture suggesting his arm could have been twisted till it broke.
A few weeks before his death, a community paediatrician also failed to act upon Daniel's dramatic weight loss and did not consider child abuse was occurring.
The report suggest that Daniel's voice "was not heard throughout" because English was his second language and because of his lack of confidence.
The report adds: "Overall there is no record of any conversation held with him by any professional about his home life, his experiences outside of school, his wishes and feelings and of his relationships with his siblings, mother and her male partners.
"He must have felt utterly alone and worthless for much of that time, being the subject of his mother and stepfather's anger and rejection.
"At times he was treated as inhuman, and the level of helplessness he must have felt in such a terrifying environment would have been overwhelming. The extent of his abuse, however, went undiscovered and unknown to professionals at the time."
Report author Ron Lock says that no one could have predicted Daniel's death but professionals should have had "more inquiring minds".
Coventry City Council chief executive Martin Reeves said he is sorry the council "did not do enough" to protect Daniel.
"The report makes clear that the sharing of information and communications between all agencies was not robust enough and no-one fitted together the jigsaw of what was really happening to Daniel," Reeves said.
Garry Forsyth, asst chief const of West Midlands Police, said: "The biggest regret from our point of view was that we didn't give Daniel a voice when we had the opportunity in relation to his broken arm."
Peter Wanless, the NSPCC's chief executive officer, said: "It's important to remember that only two people are ultimately responsible for little Daniel Pelka's death - his mother and her partner.
"However, it's right that we look at missed opportunities and what could have been done differently. Whilst this SCR judges that no single, specific failure led to his death, time and again we see a basic lack of real action to protect Daniel. Processes were followed correctly much of the time but processes alone do not save children."