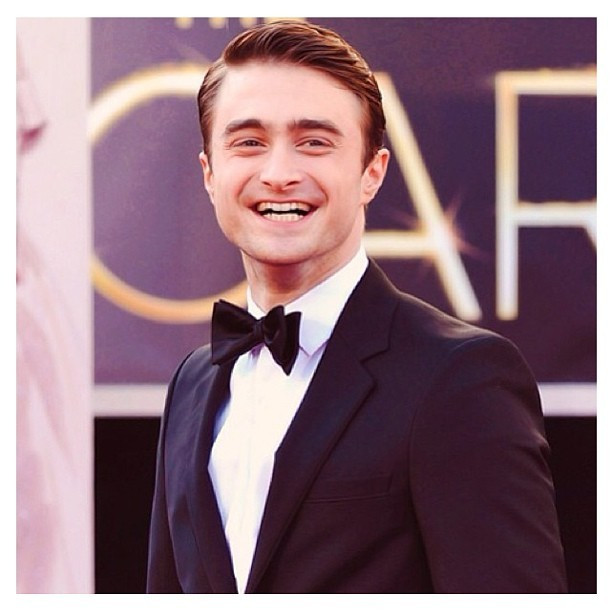 After filming his first ever sex scene late last year, it looks like Daniel Radcliffe is hooked on performing naked.
The British actor, who rose to fame playing Harry Potter in the Hogwarts franchise, has admitted that the exhibitionist inside him has taken over and he enjoys nothing better than stripping down to his birthday suit on camera.
"I just can't get enough!" he joked when quizzed about signing up for movies that feature naked rumps just so he can show off his assets.
"Nudity immunes you to any inhibitions. It's not something I seek out but never something I'm going to shy away from," he told MTV.
But when pressed about what star he would like to do a sex scene with in the future, he quickly became coy, claiming his response would make headlines across the globe within minutes.
"Honestly, I have no answer for that. I know that if I say that it will be like, 'Dan Radcliffe wants to do a nude scene with so-and-so."
You may recall that Radcliffe went nude on the stage when he played Alan Stang in the play Equus.
He shows off his body again in his forthcoming movie, Kill Your Darlings, where he plays young gay college student Allen Ginsberg, who is seduced by Lucian Barr, played by Dane DeHaan.
While their gay romp has raised eyebrows Radcliffe insists it comes with the territory.
"With the sex scene, it was shot so quickly, we didn't have time to get nervous. You just had to dive in and go for it," he previously told the Sydney Morning Herald. "It was a battle to stop me from laughing a lot of the time, to be honest, just because it's that sort of nervous laughter."