Danish F-16s, Finnish F-18s and Swedish JAS-39s repeatedly intercepted a fleet of strategic Russian bombers patrolling the waters of Baltic Sea on 14 and 15 June. Moscow's defence ministry has said the Russian aircrafts were flying above the "neutral waters".
The Russian aerial fleet was led by the long-range Tu-160 bombers, which was flanked by an unknown number of Su-27 fighters and an early warning plane. The interception took place at multiple points in the Baltic region, which has been a hotbed of such confrontations between Russian and Western forces.
"On 15 June, Tu-160 strategic missile carrying aircraft of the Russian Air Force performed a planned flight over the neutral waters of the Baltic Sea. All flights are conducted in strict accordance with the international rules of the airspace management," insisted the Russian ministry, adding that none of its planes violated a sovereign airspace of any country.
Russia has called the patrolling as part of its routine manoeuvres in the region.
The Finnish military issued a statement, saying there was an increased military activity over the Baltic Sea and the Gulf of Finland in the last few days. "As a territorial surveillance authority of Finland, the Finnish Air Force has ordered its F/A-18 Hornet multi-role fighters on Quick-Reaction Alert (ORA) duty to identify and photograph the Russian military aircraft observed in the international airspace in the vicinity of Finland's airspace," said the Finnish forces.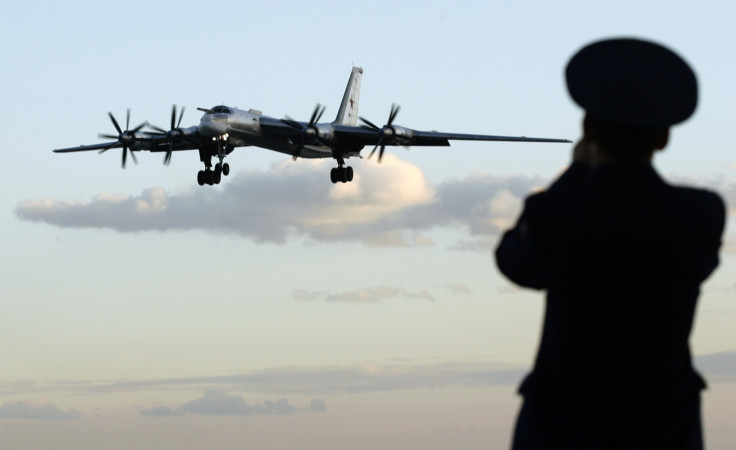 Incidents like these aerial confrontations are nothing new in the region. Some of the interceptions between Russian and Western forces – though not in the Baltic Sea, but elsewhere – have witnessed some close encounters.
The latest interception occurs just days after Russia scrambled a fighter jet to intercept an American B-52 bomber. On 6 June, The Russian Su-27 said to have escorted the US strategic bomber for "some time" as it was heading towards the Russian border. Even on 9 June, a Russian military plane was dispatched to confront a group of US military aircraft.