Danny Dyer 'wanted to punch' Phil Mitchell actor Steve McFadden in EastEnders' backstage fight
Mick Carter actor has temporarily quit BBC1 soap to 'sort his life out'.
They play Albert Square's hard men, but it may come as a surprise that EastEnders actors Danny Dyer and Steve McFadden became embroiled in a backstage feud that almost got violent.
The Sun reports that Dyer, 39 – who plays Queen Vic landlord Mick Carter – and 57-year-old Phil Mitchell actor McFadden nearly came to blows on set. The scene caused an intense atmosphere that made the rest of the cast feel uncomfortable, and Dyer allegedly told friends that he wanted to punch McFadden.
In what became a backstage fight fit to be part of a fictional storyline on the BBC1 soap, a show insider told The Sun that there was a "huge amount of tension" between Dyer and McFadden, and that the former also had a go at another Mitchell brother, Ross Kemp.
The source said: "EastEnders might be trying to paint a picture of harmony but it couldn't be further from the truth.
"It's Steve who has more support. A lot of people find Danny a nightmare to work with."
Dyer, who found himself in a physical altercation with Towie's Mark Wright's friends at V Festival last summer, temporarily quit EastEnders to "sort his life out" after going off the rails with his party antics – IBTimes UK reported last week.
Dyer sparked concern among producers after his behaviour at last month's National Television Awards following a failed bid to quit the booze. Bosses are determined that the time off will get him "back to his best" and that he will bounce back after appearing exhausted.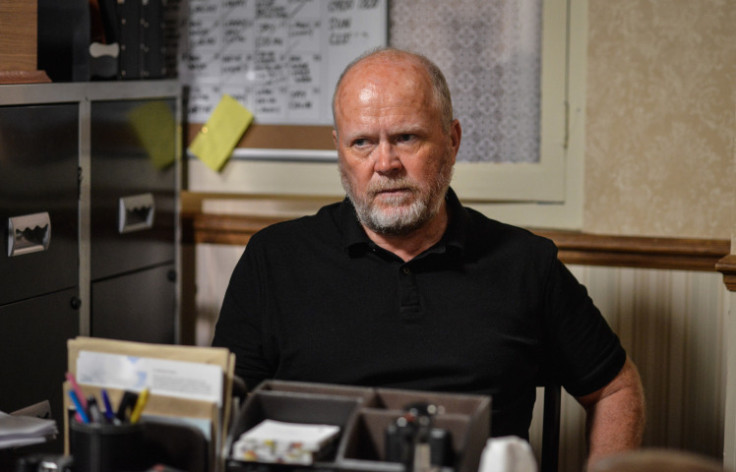 Steve McFadden plays Walford hardman Phil Mitchell
BBC
It has also been alleged that Dyer had a run in with McFadden's on-screen brother Kemp after his meltdown at the NTAs.
A source said: "Danny and Ross were both trying to find their cars and he started taking the p**s. Ross wasn't angry, just bemused."
Since the drama surrounding his behaviour escalated, Dyer is believed to have jetted to South Africa to recuperate, with the BBC telling IBTimes UK: "As previously stated, Danny is an extremely popular member of cast and respected by everyone on the show."
His short hiatus is a major concern for 'Enders bosses since he is central to a number of storylines on the show as its main male star. A Walford insider stated last week: "Having Danny off is a total nightmare — it causes total chaos for both the writers and producers.
"The storylines are worked out months in advance and no one was expecting him to be off. A lot of scripts had to be torn up and it's caused a lot of be­hind-the-scenes chaos. It's all anyone is talking about on set."
Dyer has worked with long-time EastEnders actor McFadden for three years since joining the cast as the new Queen Vic landlord in 2013. In his autobiography Straight Up, Dyer claimed that he would not join the cast until he was "50 and fat".
© Copyright IBTimes 2023. All rights reserved.