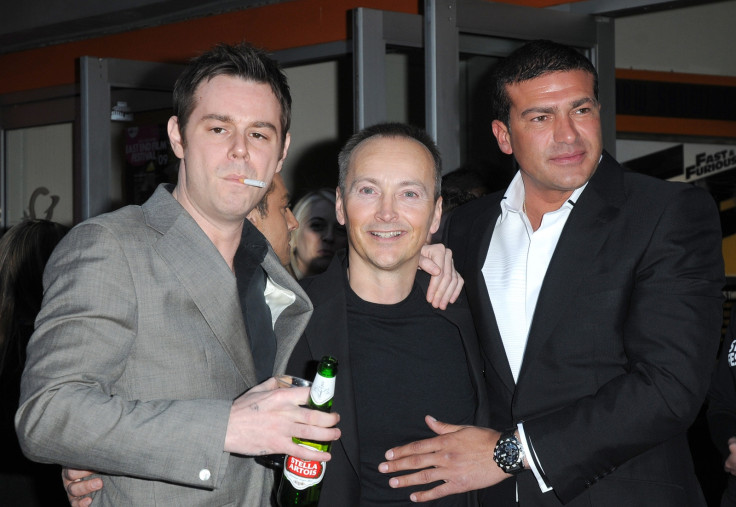 Danny Dyer has been reportedly forced to quit EastEnders and "sort his life out" after going off the rails with his party antics.
The 39-year-old actor, who plays Queen Vic landlord Mick Carter in the BBC series, has suddenly stopped filming for the BBC1 soap amid talks with bosses about his drinking habits. According to The Sun, he is expected to be absent from work for a couple of weeks.
Dyer sparked concern among producers after his behaviour at last month's National Television Awards following a failed bid to quit the booze. Bosses are determined that the time off will get him "back to his best" and that he will bounce back after appearing exhausted.
An insider told the newspaper: "The producers are concerned about him for a number of reasons.
"It was clear to onlookers he appeared very drunk at the NTAs. It is best that he takes some time out to sort his life out. He appears to be exhausted.
"As a result, Danny is not filming on the show at all. There is an enforced break that is expected to last a number of weeks.
"At the end of the day, he remains the biggest star of the show — so everyone is determined to get him back to his best," they continued.
His short hiatus is a major concern for 'Enders bosses since he is central to a number of storylines on the show as its main male star. The Walford insider added: "Having Danny off is a total nightmare — it causes total chaos for both the writers and producers.
"The storylines are worked out months in advance and no one was expecting him to be off. A lot of scripts had to be torn up and it's caused a lot of be­hind-the-scenes chaos. It's all anyone is talking about on set."
It was also reported that Dyer was seen clutching a bottle of lager at the NTAs in January in a failed attempt to give up drinking in 2017.
And the evening was not the first time the actor has caused a stir with his alcohol intake, as he tried to lick former Bake Off judge Mary Berry onstage at the TV Choice Awards in 2014, and was later forced to apologise for the embarrassing incident.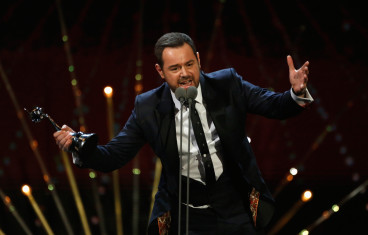 He said: "I [have] to behave myself. I wouldn't advise anyone to accept an award off your head. I really admire her and want to give her a cuddle. I love everything about her."
The actor was also embroiled in a physical altercation during V Festival 2016 with Towie star Mark Wright's friends, which was also reportedly alcohol-fuelled. Dyer was kicked in the head in front of his daughter and left with a black eye after it was claimed he was "jumped" by Wright's friend at the event in Essex.
Dyer's breakthrough role in acting was his role as Moff in Human Traffic and also made waves with his portrayal of Tommy Johnson in The Football Factory. He has often been typecast in "hard-man" roles, and in 2013 he was announced as the latest addition to the cast of EastEnders.
In March 2015, his long-term partner Joanne Mas proposed to Dyer, and the couple married on 3 September 2016. The couple have three children and live in Epping Forest, Essex.