Fernando Alonso did a "great job" on his maiden Indycar outing ahead of the Indianapolis 500 on 28 May, according to three-time winner Dario Franchitti. The Spaniard completed his induction to the sport last week as he completed 110 laps in the state of Indiana, setting a fastest lap speed of 222.548mph on the oval circuit in Indiana.
The two-time Formula One world champion is bidding to complete the second leg of the motor sport triple crown when he competes for McLaren-Honda-Andretti later this month. Only Graham Hill has completed the treble, which is made up of the F1 Monaco Grand Prix, the Le Mans 24 Hours and the Indy 500.
Alonso was described as the "real deal" by team chief Michael Andretti after the test but has come in for further praise for his efforts from Franchitti – who won the race on three further occasions with a Honda engine in 2007, 2010 and 2012. "I was amazed, I thought he got up to speed incredibly quickly," he said during an event at McLaren's headquarters. "I sat and watched the whole rookie test and I thought he did a great job.
"To drive an oval is a very unusual thing for a road course driver who has grown up driving on road and street courses, and Indianapolis is probably even more so a law unto itself. The good news is, there's a lot of days of practice. If it rains, that could change things a little bit, but every lap Fernando's going to get is going to be helpful."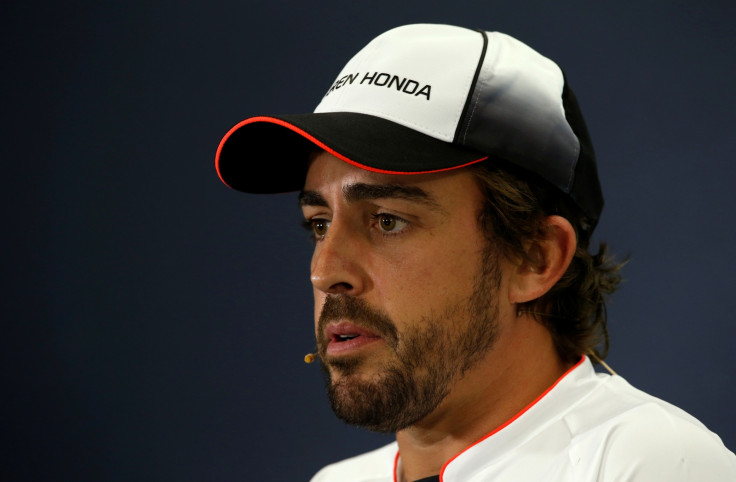 The team of Ryan Hunter-Reay, Marco Andretti, Alexander Rossi, Takuma Sato, Jack Harvey and Alonso – who misses the Monaco Grand Prix to compete – will be tasked with marking McLaren's return to the Indy 500 with victory. Franchitti says the greatest change which Alonso faces could come in his team which will look to help, rather than hinder him; a change in dynamic from F1.
"A plus point is that he's got great team-mates," the Scot added. "They're going to help him, which I think he will find quite unusual. You all want to beat your team-mates, but you all work together to beat the opposition because the cars are essentially the same and it's how your team figure out the small differences that can make the difference between success and failure."
During Alonso's 16-season F1 career he has endured a tempestuous relationship with his teammates, who have included the likes of Giancarlo Fisichella, Lewis Hamilton, Felipe Massa and Jenson Button.