Mark Webber has dismissed Jenson Button's one-off return toFormula One at the Monaco Grand Prix a 'non story'.
The 2009 world champion will drive the McLaren-Honda vacated by Fernando Alonsoat the Monaco Grand Prix on 28 May, but Webber feels there is nothing to look forward to about his imminent return.
Alonso will travel to the United States to take part in the Indianapolis 500 (Indy 500) race which coincides with the race in Monaco and Button, who is still under contract with the Woking based team, will replace the Spaniard.
Webber feels the Briton was the easiest option for the team as he still has a super license that is necessary to race in F1. The former Red Bull driver has also accused the former Monaco race winner of not taking his return seriously after he opted not to test the 2017 car, which he has not driven even once, in the recently concluded in-season test at Bahrain.
McLaren's struggles are well documented this season, and Webber does not expect Button's return to go well and has predicted his possible outcome at the famed street circuit.
"It's a non story,"Webber told crash.net. "That's a non story, Jenson at Monaco."
"He goes out, has fuel pressure problems on practice one, qualifies 17th, race retires Lap 12. Whatever. Who cares?
"Jenson is a world champion. He's won Monaco. It's a story if he can win the race, but... to get some points, he'd be lucky. Who. Cares," the former Red Bull driver added.
"I think we saw with Jenson, he doesn't do any test in Bahrain. He doesn't take it so seriously. This is 'I want to stay in America and do my triathlon. I'm not bothered to do the Bahrain test' which to me was a surprise.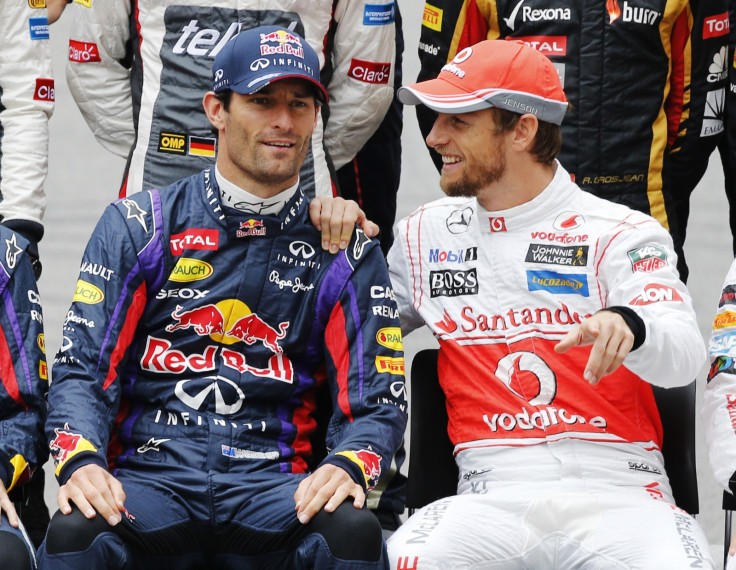 "So for Jenson, the first session in Monaco will be 'wakey-wakey'. I don't think he's very interested. I don't think he would have been first on the phone! Who else? Super licence, blah blah blah," Webber explained when asked if Button is really interested in racing.