Dark Justice: Colin Patterson jailed after falling for online paedophile vigilante group sting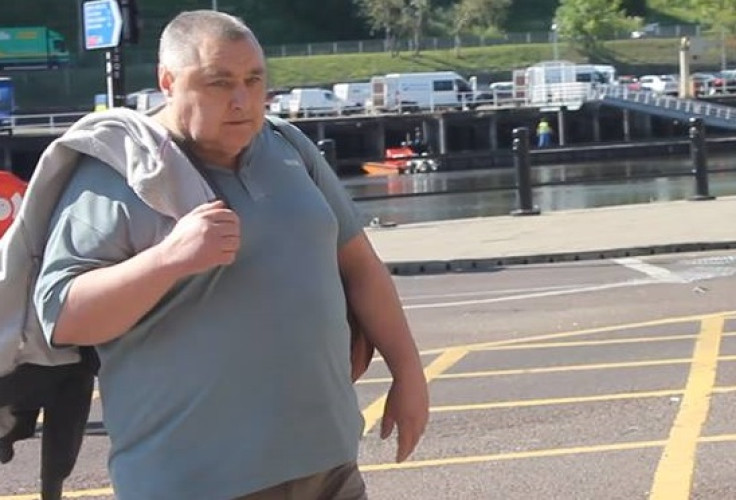 A man who was stung by an online paedophile vigilante gang into believing he was meeting a 14-year-old girl has been jailed for two years.
Colin Patterson, 51, was found guilty of attempting to meet a child following sexual grooming after being set up by the undercover group Dark Justice.
During online conversations with the group, Patterson arranged to meet up with who he thought was the underage girl, as well as sending pictures of his genitalia and asking to engage in sexual activity with the child.
Newcastle Crown Court heard how members of Dark Justice set up a fake profile on dating site Badoo posing as a 14-year-old girl named Tasha.
Tim Gittins, prosecuting, told the court: "[Patterson] asked her about her experiences, including how he would like to teach her in relation to sexual matters, and was asking for oral sex and sexual intercourse."
Arriving to meet 'Tasha' at the Life Science Centre in Newcastle city centre, Patterson was arrested by a policeman who had been tipped off by Dark Justice.
During questioning, Patterson claimed he set up the meeting with 'Tasha' to tell her how dangerous it is to meet up with strangers online.
Patterson has now been jailed for two years and been placed on the sex offenders register for 10.
Following the conviction, one member of Dark Justice told the Newcastle Chronicle: "This proves what we do works, the government should take note.
"We are an organisation for change, we are not about beating people up or being hostile.
"Everyone we have brought to court has gone to jail and we have about 50 ongoing cases.
"We have only been running since October as a two-man team and this is what we have achieved.
"The government could catch a lot more people if they funded this kind of work and we don't accept that enough is being done."
Dark Justice, who previously told IBTimes UK that they always try to be as "peaceful and as quiet as possible" when conducting the stings – which usually include videos being posted on their website and social media pages online – claim to be responsible for 18 arrests and a further three more convictions.
© Copyright IBTimes 2023. All rights reserved.