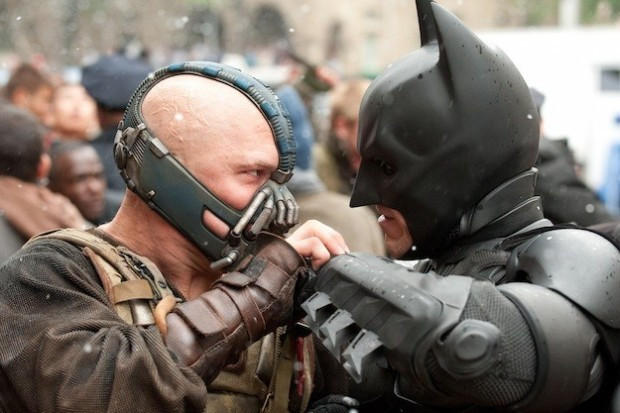 The Dark Knight Rises, the third part of Christopher Nolan's Batman trilogy, has become the most successful for overseas box office.
The much anticipated blockbuster's total overseas takings hit $488.6 million (£309m) from 61 markets, according to Boxoffice Mojo http://boxofficemojo.com/news/?id=3505&p=.htm.
Its domestic takings have exceeded $400m, leaving its total takings just $100m shy of the $!bn mark, with the Chinese and Italian box offices still to play for.
The overseas total already trumps the massive success of The Dark Knight (2008), which brought in overseas takings of $469.7m.
Overall the final Batman film, starring Christian Bale as the caped hero and Tom Hardy as muscular villain Bane, appears set to come close to matching the success of Marvel's Avengers Assemble and reach $1bn.
The Dark Knight Rises has seen its best overseas success in the UK, with takings of $77.8m.
It appears that US audiences were not dissuaded from seeing the film by the tragic events in Colorado, when James Holmes is alleged to have murdered 12 people in a gun attack during a midnight premier in Aurora.
The Dark Knight Rises is ranked sixth in the US box office, with the top spot taken by Expendables 2, which made $28.8m in the domestic box office on its opening weekend.