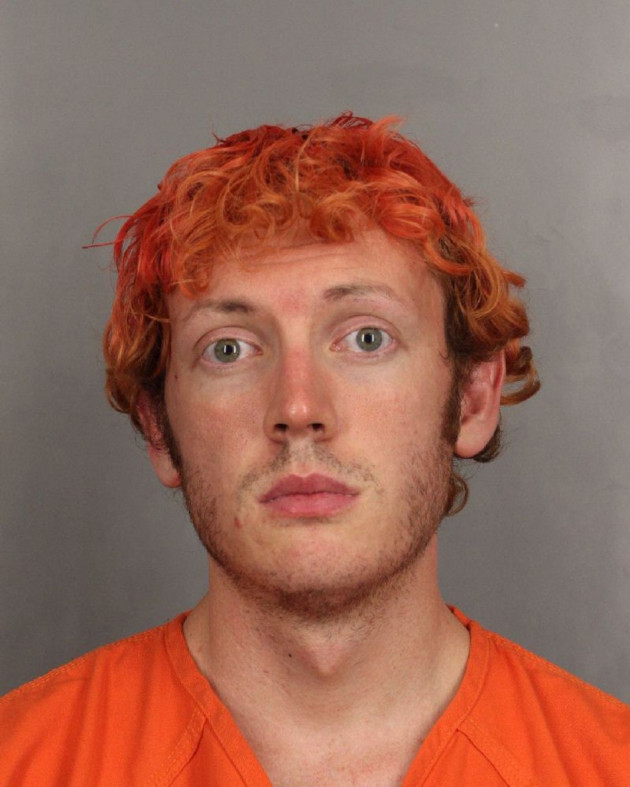 The defence team for Colorado shooting suspect James Holmes have described their client as mentally ill and said they needed more time to address his state of mind.
Defence attorney Daniel King made the claim during the second court appearance by Holmes in suburban Denver.
King said that Holmes's team needed further information in order to assess their client. "We cannot begin to assess the nature and the depth of Mr Holmes's mental illness until we receive full disclosure," he said.
Holmes, accused of killing 12 people and injuring 58 at a midnight premier of The Dark Knight Rises in Aurora, Colorado, appeared wide-eyed and dazed throughout both of his court appearances.
University psychiatrist Lynne Fenton has been in contact with King throughout the case, and a hearing has been scheduled for 16 August, in which the court will ask whether she treated Holmes as a patient.
Document request
Media representatives have asked the judge to unseal crucial documents related to the case.
Associated Press and other media organisations asked chief district judge William Sylvester to release a string of documents including the case file.
Without knowledge of key developments within the case, which the defence and prosecution reference only by number, media representatives claim they struggle to follow arguments.
The judge has also received a request for confidentiality from Araphoe County Prosecutors, who claim that the release of information could have negative repercussions on the investigation and affect the fairness of the trial.
Gregory Moore, editor of the Denver Post, said that the order goes "way beyond what's necessary to protect the defendant's right to a fair trial". He argued that it affected the media's ability to carry out its watchdog role on how the police handled the case.