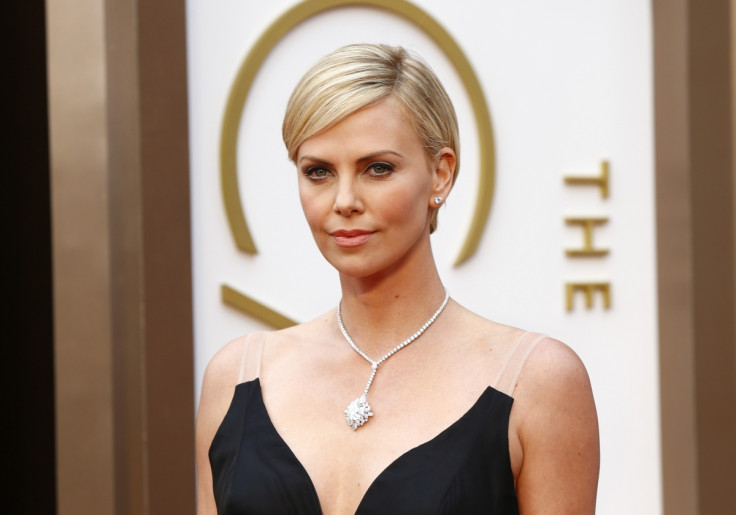 Oscar-winning actress Charlize Theron has revealed that she used the "traumatic experience" of her mother shooting her father dead as inspiration for the character she plays in upcoming movie, Dark Places.
Theron, 39, will star as Libby Day in the film adaptation of Gillian Flynn's thriller novel. The Monster actress draws similarities between the fictional plot and the real life incident in 1991 when her mother killed her father after he drunkenly attacked her.
In an interview with French TV network TF1, Theron said: "I did experience a very traumatic experience, an event, in my life. And somehow it's formed me. My character goes through this ordeal when she's eight-years-old, and it really is examining what trauma does to a child, especially when she's expected to speak about it."
She continued: "And that's definitely something I can relate to, that's definitely something I've experienced in my life. As far as events go, they're very similar. There's a murder [in the film], while my situation was a very unfortunate incident with self-defence."
Theron's character survives the brutal murder of her family and is forced to confront the incident by a secret society who are obsessed with solving notorious crimes.
The South African-native was 15-years-old when her father, Charles Theron, began firing shots throughout the family home and threatened to kill them both with his shotgun. Theron's mother, Gerda Aletta, then shot and killed Charles. It was later ruled self-defence and Aletta was not prosecuted.
Opening up about the ordeal to ABC News in 2004, explaining: "Nature gives you instinct. And I knew something bad was going to happen. The terrible thing is that everybody in South Africa has a gun... You know, but that's just the lifestyle there. And those things are handy; terrible things happen. You shouldn't have those things around because when people get irrational and emotional and drunk, terrible things can happen."
She then stated: "I know what happened. And I know that if my daughter was in the same situation, I would do the same thing."
The actress has been dating Hollywood actor Sean Penn for more than a year and in 2014, it was reported that she persuaded him to relinquish his gun collection.