Drug sales on the dark web have tripled since the closure of the high-profile Silk Road marketplace in 2013 and life imprisonment of its owner, Ross Ulbricht.
Revenues have doubled in the same period, as the threat of FBI arrest and a lifetime in prison has done little to stop the sale of drugs like cannabis, cocaine and ecstasy online. Dark web marketplaces are hidden from search engines like Google and can only be visited through anonymising browsers like The Onion Router (Tor).
A study, published by Rand Corporation Europe and conducted by Judith Aldridge from the University of Manchester and David Decary-Hetu from the University of Montreal, found all dark web marketplaces combined sell between $12m and $21.1m (£9m to £16m) of illegal drugs every month. This is double that earned in 2013, according to research which took place just weeks before the FBI shut down Silk Road and arrested Ulbricht in a San Francisco library.
Although this sector of the drug industry is growing, it remains tiny compared to the market as a whole, including offline sales. In Europe alone, monthly drug sales are estimated to be around $2.3bn, according to the European Monitoring Centre for Drugs and Drug Addiction.
There is some evidence, however, that the two markets, offline and online, are closely linked, and that drugs sold online are fuelling offline drug markets. A quarter of all online drug sales made in January 2016 were of $1,000 or more, the Rand report claims, making it likely that these bulk orders were bought to be sold on in smaller quantities.
The most popular drugs bought on the dark web include cannabis (37% of sales), stimulants like cocaine (29%) and drugs related to ecstasy (19%). The Rand report claims dark web drug sales are more likely to be the planned purchase of party-goers rather than the daily fixes of Class A addicts. Heroin accounts for 28% of offline sales, but just 3% on the dark web, while ecstasy accounts for just 3% of offline purchases, compared to 19% on the dark web.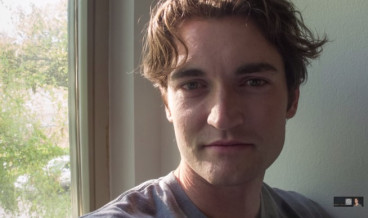 Most (36%) online drug dealers are based in the US, with 16% in the UK, 10.6% in Australia, 8.4% in Germany and 7.1% in the Netherlands, which is where the highest revenue per person for illegal online drug sales is recorded.
Over 50% of dark web vendors make more than $1,000 per month, while the most successful made an estimated $276,000 in January 2016 alone, a 10-fold increase on the most successful vendors in 2013.
Stijn Hoorens, a research leader from Rand Europe and an author of the dark web report, said: "Cryptomarkets essentially work similarly to online e-commerce platforms, such as Amazon, but they require encryption software to access and payment in bitcoins. They are dominated by advertisements for illicit substances.
"The closure of SIlk Road has not curbed the growth of these cryptomarkets, as more markets continue to be created and more illicit drugs are being bought online. This is despite several high-profile law enforcement interventions and exit scans by market adminstrators."
An exit scam is where a drug marketplace is set up, then quickly shut down and removed from the dark web once customers have deposited bitcoins into their accounts. The site owner can take these and disappear without trace.
"Cryptomarkets are often online only for several months and users seem to be operating under the assumption that they could be closed at any moment."