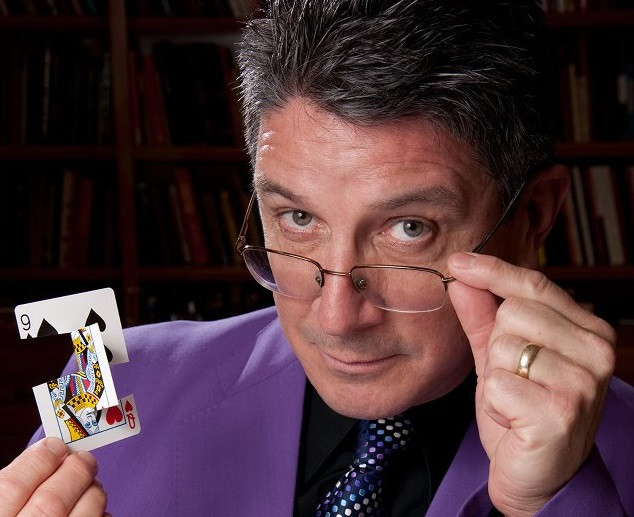 Well-known magician Daryl Easton has committed suicide at the Magic Castle, an exclusive Hollywood private members club. He was found by an employee of the club, causing management to temporarily shut down the Magic Castle on Friday (25 February).
The man was named as Daryl Easton, according to TMZ. Paramedics were called to the Los Angeles private restaurant and nightclub after a man was discovered in a closet with a bag over his head, dressed in just his underwear. LA police confirmed the death as a suicide.
According to NBC4, Easton was a regular act at the Magic Castle and was due to perform later that evening.
The famous Hollywood landmark released a statement saying: "A beloved illusionist, who was performing at the Magic Castle this week, was found dead on the club's premises... The magic community mourns the loss of one of our most beloved and talented performers."
In Easton's final Facebook post, the 61-year-old magician sent good wishes to those in danger of the storm that blasted south California the previous week. "Thinking of all our SoCal friends," he wrote in a post dated 18 February. "Stay safe in this storm! I'll be heading down that way myself tomorrow for a week at The Magic Castle."
The magician was the creator of several card tricks such as the 'Hot Shot Cut' and the 'Ultimate Ambition'. He was best known for performing at President George W Bush's inauguration in 2001. He was voted one of the 100 most influential magicians of the 20th century by Magic Magazine.
Several fellow magicians tweeted their respects at learning of Easton's death. "Sending lots of love to the magic community tonight!" Comedy Central magician Joel Ward tweeted.
The Magic Castle is known for its celebrity guest such as Steve Martin and Neil Patrick Harris.