Greg Gould's short but poignant film is difficult to watch, to say the least. To the soundtrack of his cover of Don't Let Go by En Vogue, the video tells stories of abuse and discrimination faced by the LGBT community, from street harassment to violence and rejection by families.
In one scene, a drag queen is brutally attacked in the street by thugs. In another, a man returns home to find his partner has tried to commit suicide - a horrifying scenario that could become increasingly common if we fail to universally legalise same-sex marriage, according to a recent study. Although the man survives, his partner is forced away from his bedside and out of his hospital room - simply because they are gay.
These stories are all too common, as highlighted by the fact that the tales in Gould's short film are all true.
Since Gould posted the video to his Facebook page, it has been shared thousands of times and received hundreds of comments in support of his message.
"The video came first and then I found the song," Gould tells IBTimes UK. "So many people are affected by the issues addressed in this video, including myself. I believe that's why it has resonated so much - if it hasn't affected you, chances are it affected someone in your family or friends."
"It's a collection of true stories I either witnessed, or happened to someone close to me," Gould says. "I was at that bus stop, the beautiful lesbian couple are my friends and still don't have a relationship with their fathers, my friend was walking home from a gig in drag, couldn't get a cab, and ended up in hospital."
"People need to think: discrimination could, and does, put people's lives in danger."
Overall, the responses to the film have been overwhelmingly positive. Moreover, the video has inspired many people to come forward with their own stories and experiences.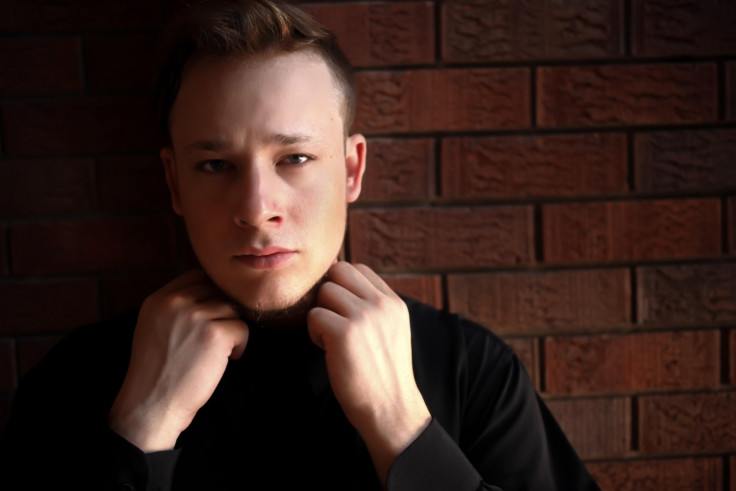 Gould, 28, was a runner-up on Australia's Got Talent and recently went independent after leaving his record label, who told the singer he was "too gay". He said his sexuality felt like a PR gimmick for the label.
"If it served them they used it, but if it didn't I was told 'Greg, your Instagram is too gay; that's why we haven't booked you any gigs' - as a way to blame me for their shortcomings," he says.
Gould made the decision to leave the label after they snubbed his idea for the Don't Let Go video. "When I pitched this project to them, it was the final straw," he says. "They said: 'aren't we done with the whole gay equality thing?'
"I was so happy to come out publicly it felt like I was walking with new feet - and to have them dictate to me when I was 'allowed' to be gay was ridiculous and a horrible feeling," Gould says.
The video comes at a time when LGBT rights are in the spotlight, particularly in Gould's native Australia, where the battle to legalise same-sex marriage is ongoing.
Gould addresses this at the end of the video, where the lyrics take on a powerful meaning: "I won't be satisfied until I'm taking those vows."
"I'm sick of the excuses, no one can object that we are being discriminated against, so it's a no brainer," Gould says. "End the discrimination and give us equality. I'm fed up with the debate - there is only one answer and that is equality. This video was made with that in mind - giving people a legal right to discriminate fuels more hate and more homophobic behaviour."
The short film wasn't just Gould's idea, he saw the process through from start to finish - from the writing, directing and even editing. He is working on an album and his next single will be out in March, after which he will embark on a tour of Australia. Although he is a musician, he plans to continue doing more visual projects too.
"I plan on making these visual moments part of what I do - it's way more than singing songs for me, it's the entire story of a song."