Love-Hungry Brits 'Spend £3.6bn on Dating'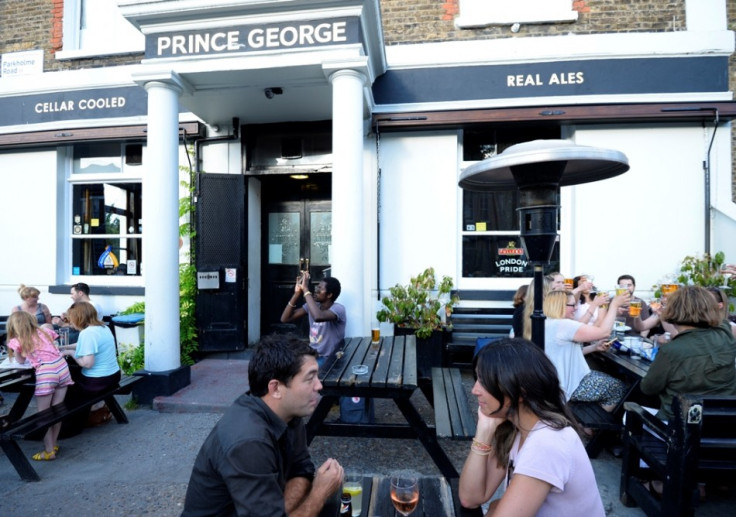 British people going on dates are contributing billions of pounds to the economy, according to a new survey.
A combined study by dating website match.com and the Centre for Economic Business Research (CEBR) found that dating contributes about £3.6bn (€4.2bn, $5.6bn) every year to the UK economy. Spending on dates has increased by £200m so far this year, compared with 2011.
The findings are based on a survey of 1,000 single British people by match.com and extra research from the CEBR.
Singles spend an average £103 on a date, of which about 50% goes towards food and drinks in restaurants, pubs and bars. About 37 million dates take place in Britain every year, according to the survey.
Fashion retailers and beauty salons are generating an estimated £900m from people going on dates every year. On an annual basis, they also spend £297m on transport and £2.1bn on entertainment, restaurants and bars. The amount spent on entertainment is about £1bn higher than in 2012.
"With just over three million active daters in the UK, there is no denying that their activity has a noticeable economic impact," CEBR economist Daniel Solomon said in the research report.
"Dating makes an essential contribution to the high street, directly helping a range of industries like retail, food and drink and entertainment."
London Gains Most
The British capital generates £880m of consumer spending every year. Meanwhile, the South, the Midlands and the East benefit from spending of £700m and £620m and £250m, respectively. These four regions represent about 69% of all dating-related spending in the UK.
Averaging spending on a date is just £88 in the North and £73 in Wales.
Bars and pubs, which are the most popular places to date, are also benefiting from hosting dating events.
"We've launched match.com nights in partnership up and down the country to give our members more chances to meet a partner, whilst also trying a different venue," said Karl Gregory, MD UK & Ireland of match.com.
"Since hosting match.com nights we have seen an increase in trade, but more importantly we are seeing many customers from the events returning. This activity makes a valuable contribution to the success of our business," said Ben Warren, manager of Hirst's Yard and Bourbon 51 Per Cent in Leeds.
© Copyright IBTimes 2023. All rights reserved.