David Ayer responds to negative reviews as Suicide Squad breaks advance ticket sales records
'I made it for the fans. Best experience of my life', says director.
The wait is almost over for Suicide Squad as the movie is gearing up for its grand premiere on 5 August. Set in the DC Extended Universe, the highly anticipated superhero film is already cruising at the box office even before its release, despite all the negative reviews. The advance ticket sales of the movie has reportedly broken all August pre-sales records.
Fandango, an online ticket selling website, has released information about fan anticipation and advance ticket sales of the David Ayer-directed movie. The website claims that the film has eclipsed the 2014 blockbuster Guardians Of The Galaxy and last year's breakout hit Straight Outta Compton in total advance ticket sales to become the first movie with record sales in its 16-year history.
The movie narrating the adventures of the dangerous supervillains — Deadshot (Will Smith), Harley Quinn (Margot Robbie), Captain Boomerang (Jai Courtney) and Joker (Jared Leto) — is also crushing Fandango's Fanticipation movie buzz indicator with a powerful 97 out of 100 points.
"Suicide Squad is one of the year's most anticipated movies," says Fandango managing editor Erik Davis, "not just for its all-star ensemble led by Margot Robbie's Harley Quinn, but because it serves up something uniquely inventive with its all-villain roster. Audiences are always looking for something special, especially before the summer ends, and "Suicide Squad" is that 'it' movie that everyone will be talking about."
However, the reviews for the movie are not encouraging as it has received mixed to negative reactions from critics. The movie is projected as a summer blockbuster event before its premiere and only time will tell whether DCEU fans will follow the reviews or their heart.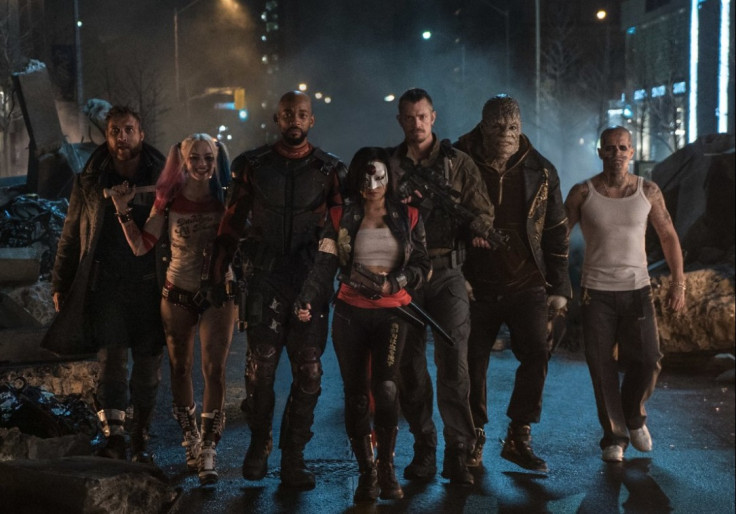 Ayer, who helmed the film, has already given a thumbs down to the critics and said that he made the movie only "for the fans".
"Zapata quote is my way of saying I love the movie and believe in it. Made it for the fans. Best experience of my life," he tweeted while responding to the negative vibes from the critics.
Here is what critics are saying:
Richard Lawson of Vanity Fair: "Bad. Not fun bad. Not redeemable bad. Not the kind of bad that is the unfortunate result of artists honorably striving for something ambitious and falling short."
Stephanie Zackarek of Time Magazine: The movie is "dead on arrival and chopped and diced and tossed up on the screen. so much happens in David Ayer's DC Comics adaptation 'Suicide Squad' that by the end, it's as if you've seen nothing."
Todd McCarthy of The Hollywood Reporter: "A puzzlingly confused undertaking that never becomes as cool as it thinks it is, 'Suicide Squad' assembles an all-star team of supervillains and then doesn't know what to do with them."
Peter Travers of Rolling Stone: "Who stole the soul of 'Suicide Squad'? I'd say it's Ayer's willingness to go all limp-d–k and compromise his hardcore action bona fides for a PG-13 crowd-pleaser that would rather ingratiate than cut deep, or even cut at all,"
© Copyright IBTimes 2023. All rights reserved.