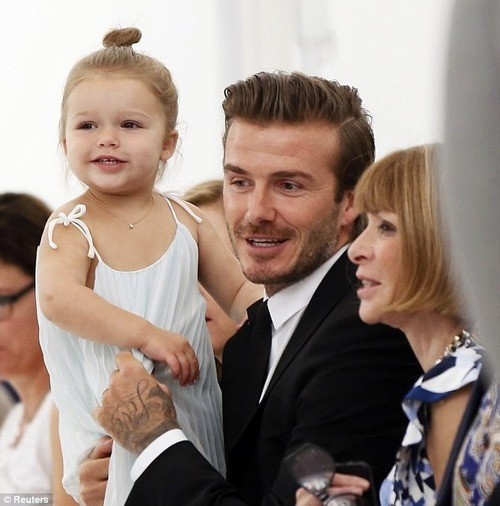 Harper Beckham really is a Daddy's girl, and it seems her proud father can't help himself from lavishing her with extravagant gifts.
The former footballer and wife Victoria, had specially commissioned the painting from Damien Hirst around the time of Harper's birth in July 2011.
The 7ft high piece of artwork, titled Daddy's Girl and featuring Hirst's butterfly motif, is similar to one that sold for more than £600,000 in 2011.
The painting was being moved into the Beckhams' £40million Kensington mansion last week.
A source told The Sun: "The removal firm was extra careful with the Damien Hirst. It was packaged up and no-one wanted to drop it and put a hole in such a valuable work of art.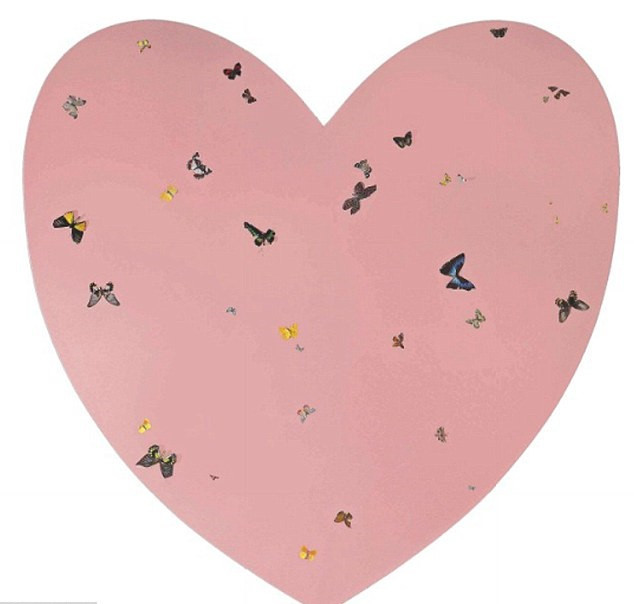 "Harper is a lucky girl having such an expensive painting hanging in her room," the source added.
The Beckhams are believed to own several works of art by the contorversial English artist, who is best known for suspending animals in tanks of formaldehyde.
The Beckham's recently moved into the 9,000 square foot property after spending a reported £5 million on renovations.
The new additions to the property include a room, solely for housing Victoria's extensive shoe collection, and a top-of-the-range gym.