David Beckham: The Man. Icon. Family man. Idol. Ambassador. Muse. Not a bad introduction for a working class boy from east London. Welcome to Brand Beckham's latest incarnation right in the heart of London's Mayfair, bastion of the monied and upper class. The auction house Phillips will be the next stage for England's most famous footballer to strut his stuff, and all for a worthy cause on Thursday 10 March.
A once in a lifetime opportunity to take away a piece of the legend in 50 lots – tattooed, mohawked, rippling, doe-eyed, squinty, hirsute, contemplative, collaged and spray-painted – the subject of some of the world's most renowned photographers and artists; Nadav Kander, Steven Klein, Peter Lindbergh, Annie Leibovitz, Tracey Emin, David LaChapelle, Inez & Vinoodh, Mert & Marcus, Mario Sorrenti, Damien Hirst, Alisdair McLlelan, Anthony Mandler and many more.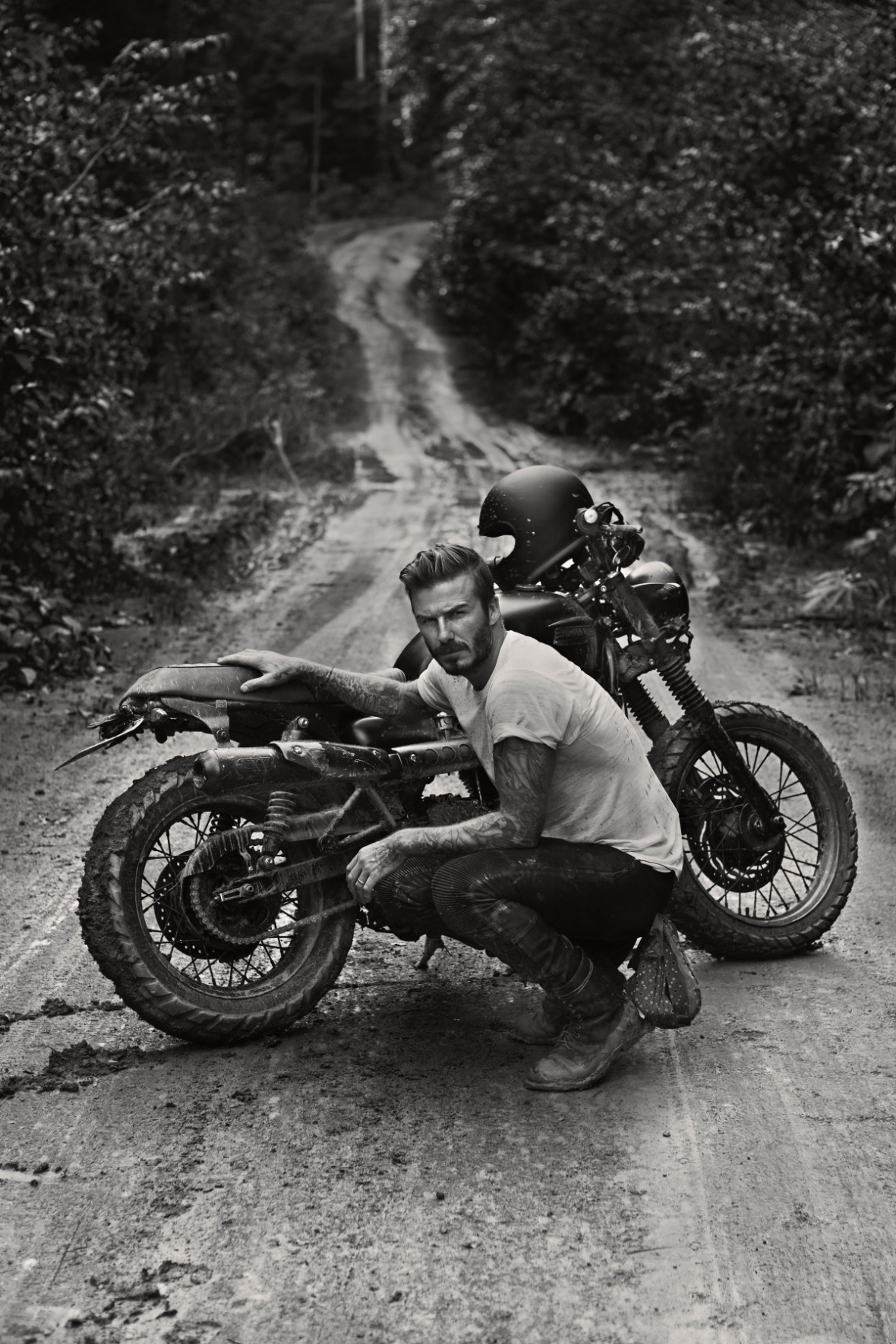 Proceeds go to Positive View, an organisation that uses the medium of photography to turn the lives of youngsters around, Beckham's own nascent charity, 7, and to Unicef, who he works for as an ambassador. Since he retired from professional football Beckham can be seen in many guises as the good Samaritan, ferrying cups of tea to ambulance crews, indulging his adoring fans at his local delicatessen or donating his entire wardrobe to the Red Cross shop in Chelsea. So when did Beckham suddenly became the compulsive do-gooder?
A pre-auction panel tried to dissect the man behind the image and how he has continued to burnish his reputation and wholesome image in British life and all over the world. It is apposite to note that Beckham's life was not always this fairytale. Francis Hodgson, University of Brighton Professor in Culture of Photography remembers the effigy episode after Beckham was blamed for costing England the World Cup in 1998 after he petulantly kicked out at Argentina's Diego Simeone. "His most remarkable feat was that he was able to turn around his fortunes after that event," he argues.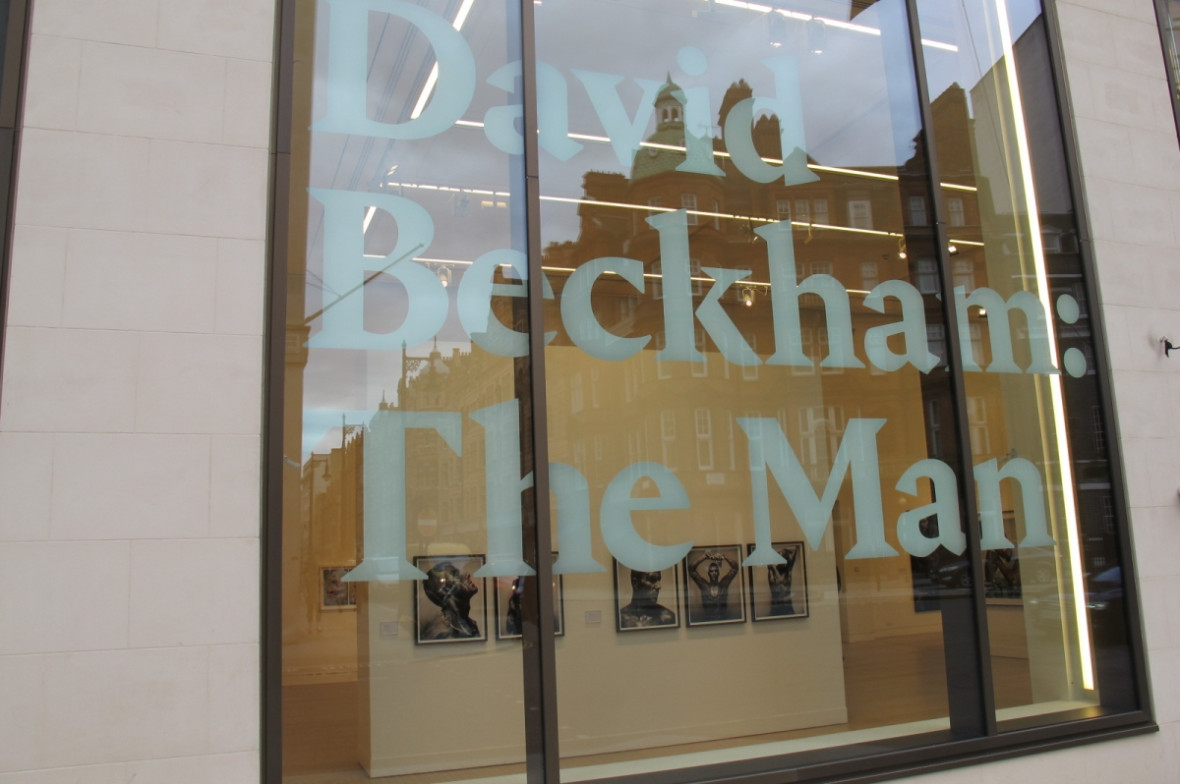 The whole milestone has been muted save for a brief pre-auction exhibition and has gone under the press radar. Positive View founder Andrew Page said it was intended to be a low-key affair as it was going to be a precursor for more Beckham-related activity in future.
Kathy Adler, curator of David Beckham: The Man says researching Beckham was an exhilarating affair due to the explosion of social media which various members of the Beckham household deploy extensively. She even found websites devoted to his tattoos.
"I met someone who did not know him. 'I said what planet are you from!'" She recognises Beckham's global appeal now transcends his sport, sex and race. She thinks he even "plays the James Dean thing a lot". A reference to Beckham's recurring t-shirted torso and jeans combo.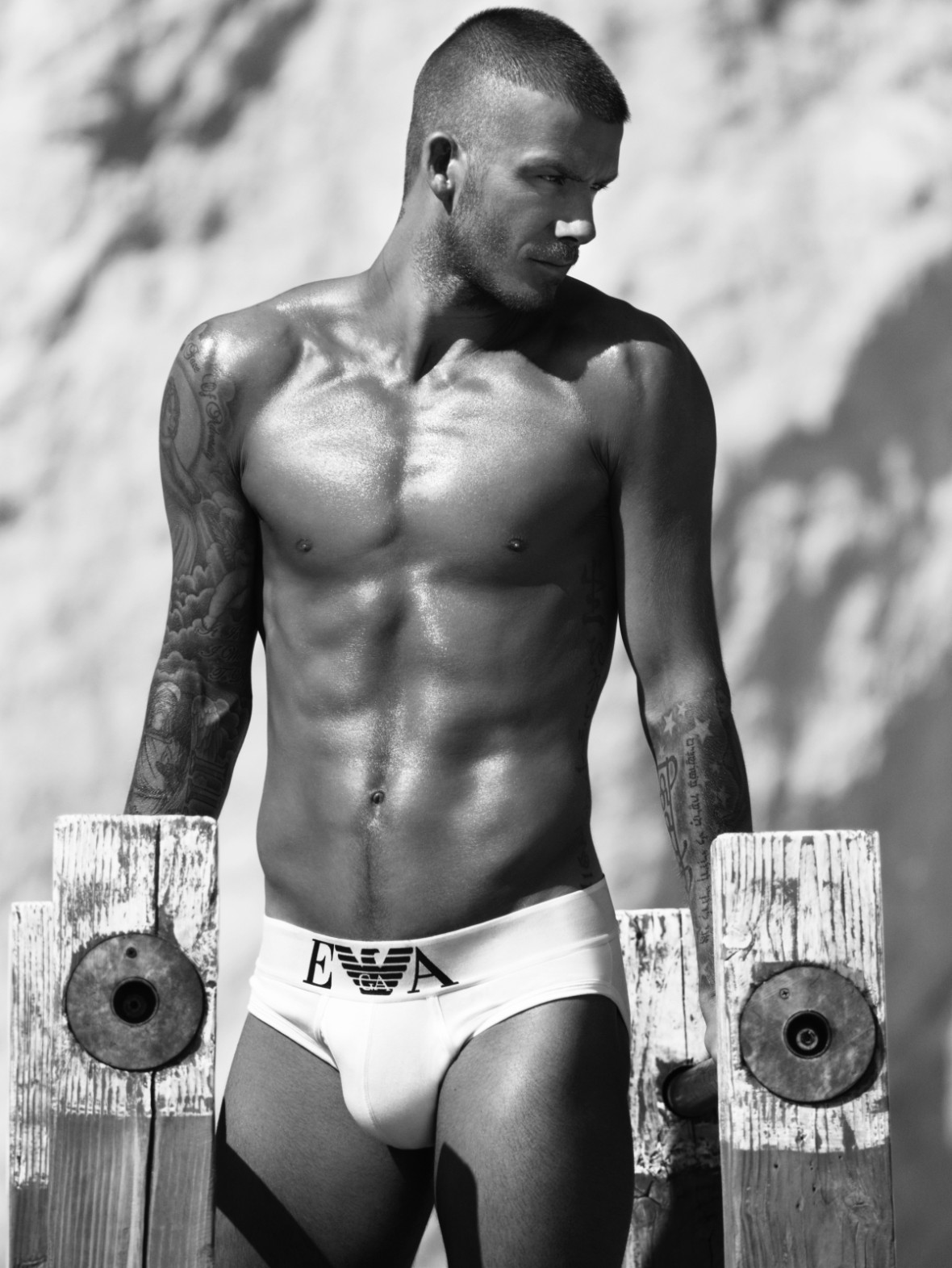 Adler said: "David Beckham is the quintessential modern man, his fame far exceeding that of a sportsman. He is universally recognised, an icon of modern masculinity and a magnet for photographers. His appeal is ubiquitous; he is happy being a gay icon, a teenage idol, a spokesperson for sport, a Unicef Goodwill Ambassador.
He has redefined counter-cultural concepts such as tattooing and brought them into the mainstream. On the body of a classical Adonis, lean, lightly muscled and perfect, he has written a dense and complex biography through the ongoing inking of names, texts (in several languages) and numerals relating to key events and to his all-important family.
The photographs constitute a narrative of Beckham's life and of the position he occupies in contemporary culture. He has constantly challenged notions of masculinity, from the famous sarong-wearing appearance to the many images of him as a devoted husband and father."
Hodgson thinks Beckham has succeeded in making himself a blank canvass for all our dreams describing him as a 'vanilla-like' character upon whom we can project anything we desire. "He appeals to men and women equally." He even likens him to Picasso, who said:; "Your trade and celebrity has to help each other."
His pick of iconic Beckham images is not even on show. He chooses Beckham's last-gasp free-kick against Greece which sent England to The World Cup finals in 2002. He is fascinated with the frozen form of arguably England's best crosser and dead-ball specialist. "It is unposed and shows an artist in full flow."
Almost three years after hanging his football boots, Beckham remains one of the most bankable faces in sport, fronting advertising campaigns for Breitling, Haig Scotch whisky, H&M, his perfume line and Belstaff.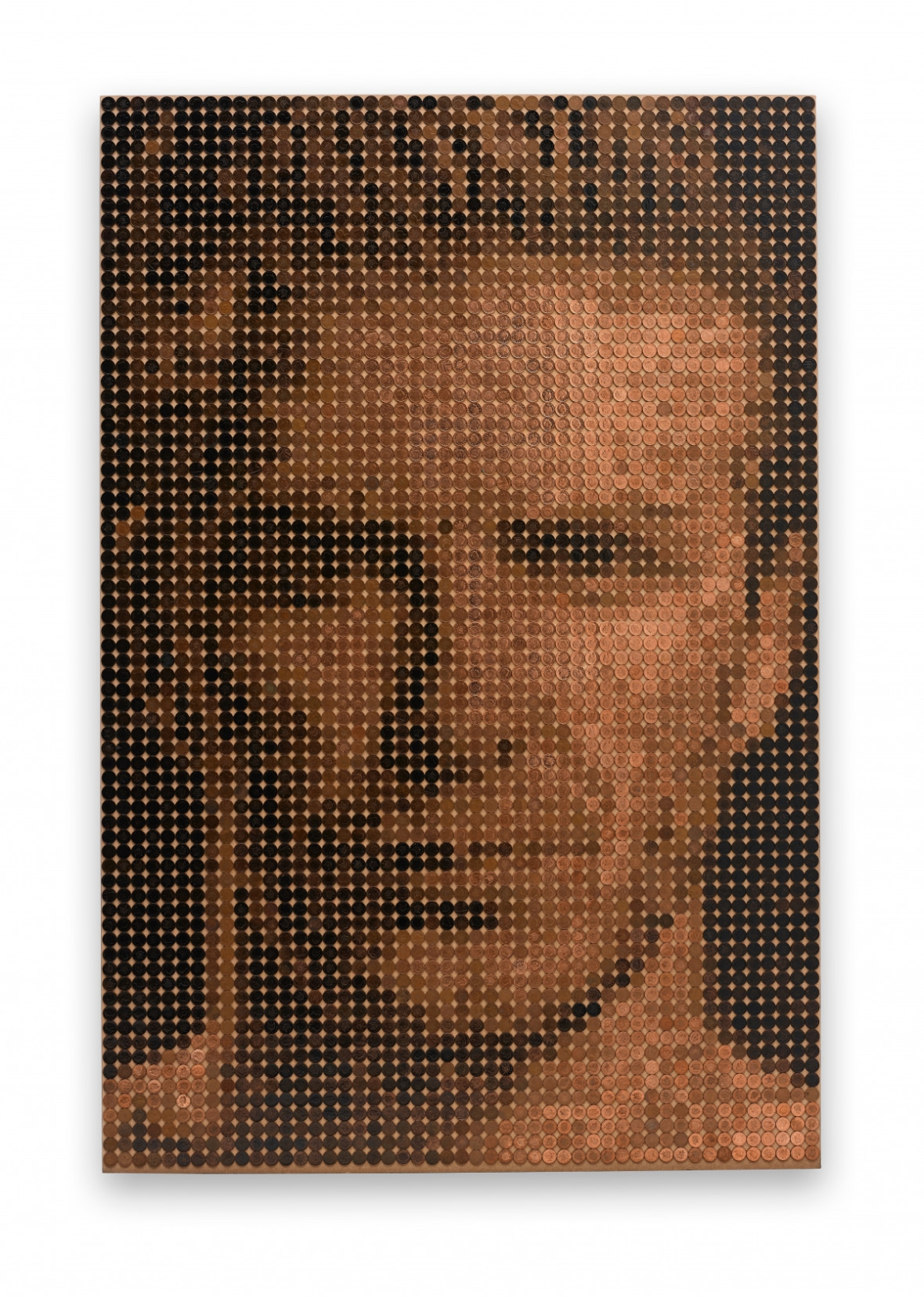 He has consistently ranked among the highest earners in football, and in 2013 was listed as the highest-paid player in the world, earning over $50m (£35m) over the previous 12 months. He has been Unicef UK ambassador since 2005, and in 2015 he launched 7: The David Beckham UNICEF Fund to help protect children in danger around the world. In February 2014, Major League Soccer announced Beckham and a group of investors had acquired a stake in a Miami Football franchise, which would begin in 2016 or 2017.
Most of his earnings have continued to come on the back of his supposed good looks and he has hardly strayed from this tried and tested formula of brand endorsements. But the recent hiring of a creative director signals a change of direction in the evolution of brand Beckham. Hodgson warns of diminishing returns if he fails to define a specific role for himself. "He cannot continue to be all things to all men," he advises.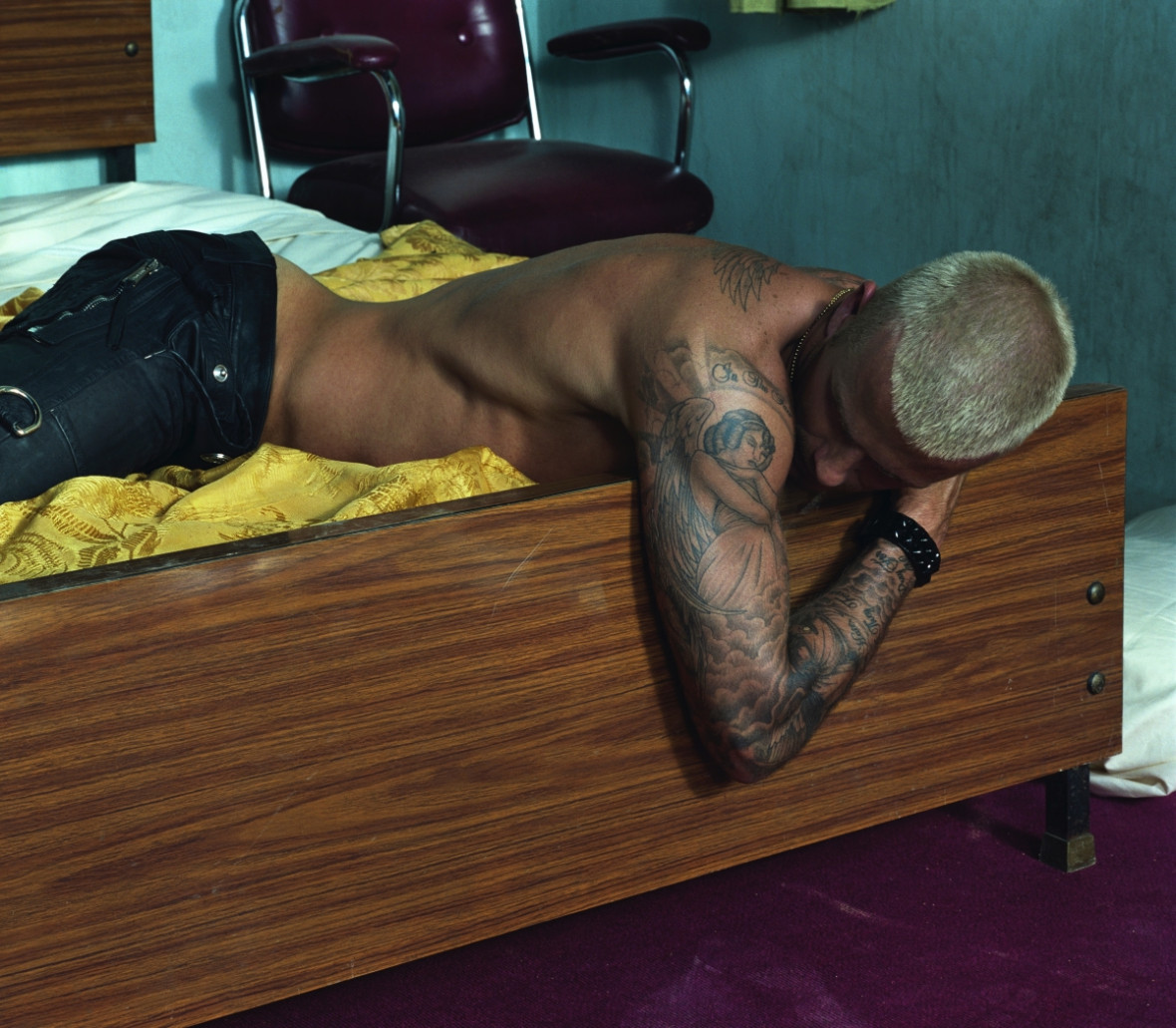 Beckham explains the motive behind his charitable work and for providing his images for sale in this auction for Positive View. "Throughout my footballing career and in my life outside of the game, I have seen the power of photography in action. One photograph can capture feelings and emotions that would take many words to express. One photo can change minds, and drive people to make a difference.
"Over 15 years ago, I remember being shown photographs of UNICEF's lifesaving work for children around the world. The images each portrayed a story, sometimes of devastation, sometime of challenge, yet always of hope. For me these images were the start of my story with UNICEF, a journey that led me to launch 7: The David Beckham UNICEF Fund in 2015.
"The '7 Fund' is one of the most important things I have done and represents my personal commitment to helping children who so desperately need support around the world. But I am equally committed to supporting young people closer to London. The charity Positive View is doing amazing and important work with disadvantaged young people in the capital by transforming their lives through photography.
"I am deeply proud that through photography this unique international auction of photographs, spanning my career so far, we can use the power of photography to support Unicef's work for children in danger around the world, and the work of Positive View in empowering young people in London."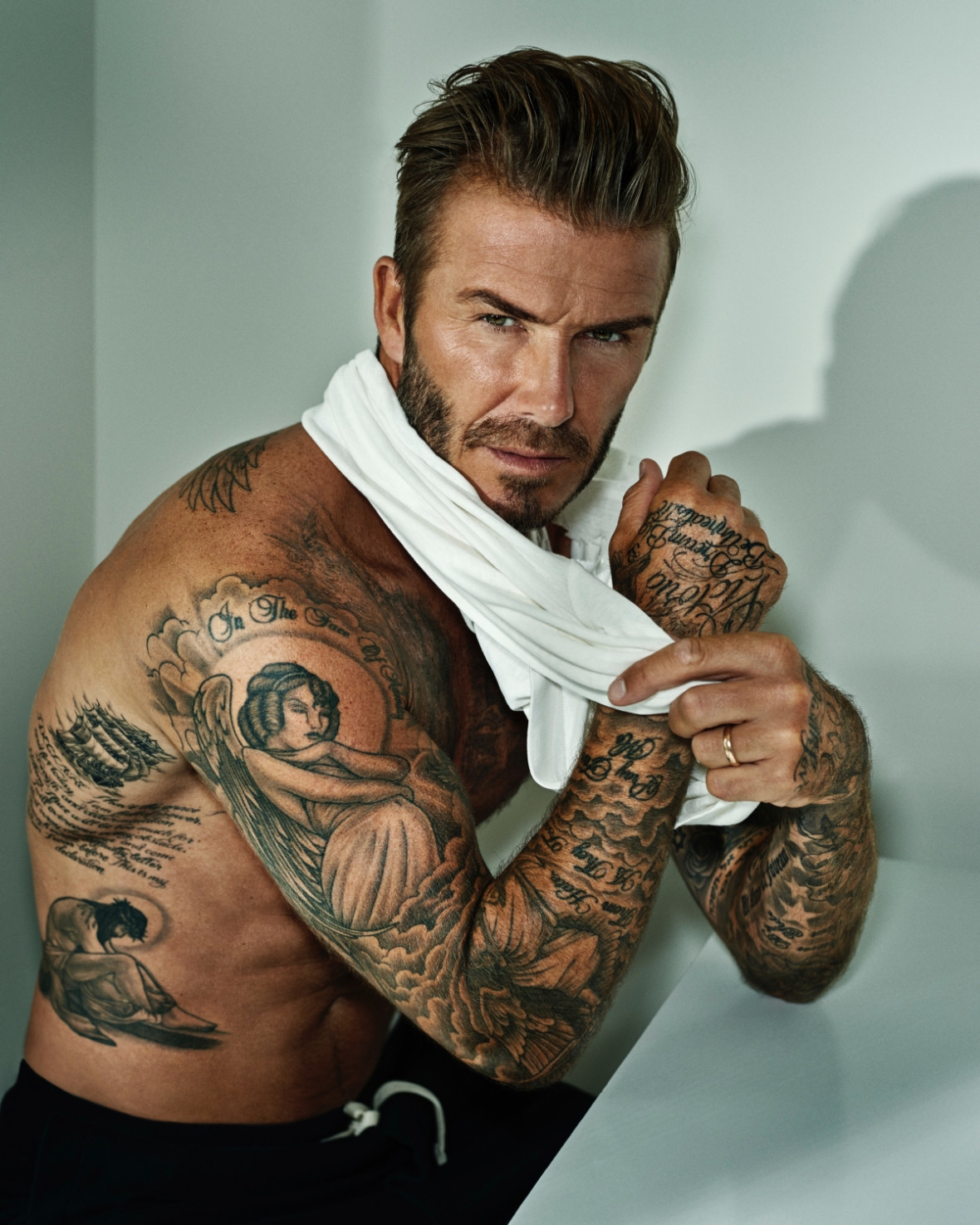 Indeed, Beckham looks his most relaxed coaxing and pulling faces at little boys on his Unicef tours or when appearing at football clinics in China. But he only knows too well that being easy on the eye alone will not take him too far as he approaches 50 and son Brooklyn continues to snap at his heels and steal all the column inches.
Curator Adler dismisses talk about Beckham maturing with age and delivers a withering judgement in the good looks department: "I think he is ageing rather badly." Perhaps the only assessment she gets wrong considering Beckham's approval ratings on Instagram with over 20.4m followers who lap up every new image.
Hodgson's final word on brand Beckham: "Marshall McLuhan saw David Beckham coming."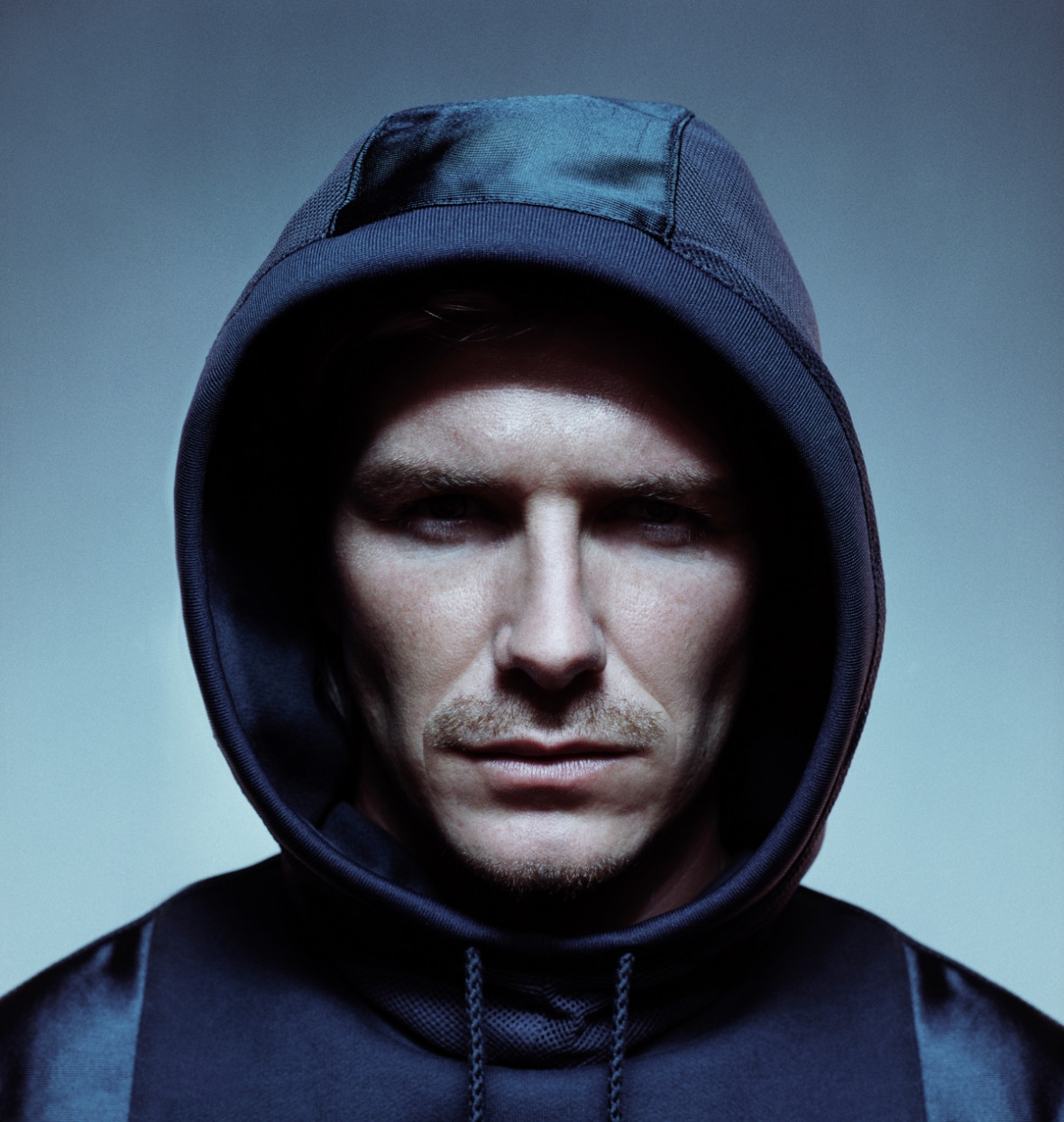 ---
David Beckham: The Man, auction takes place at Phillips, Berkeley Square on 10 March 2016
---