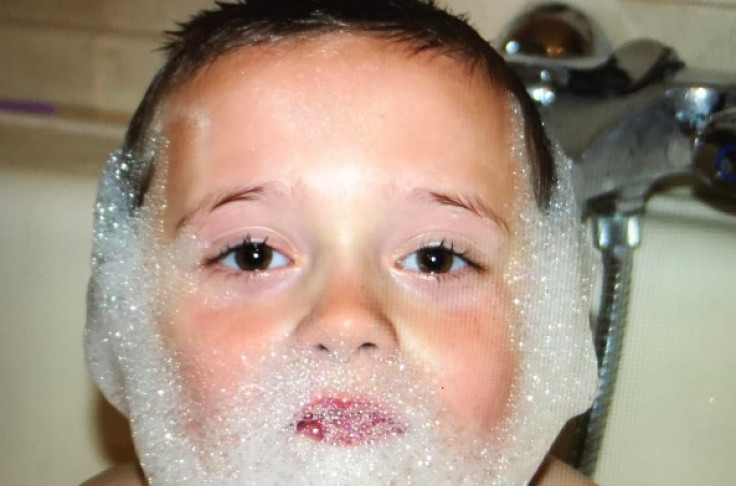 Brooklyn Beckham is finally 18 and to mark the occasion his dad shared a sweet montage video online.
David Beckham had clearly been rooting through the family photo albums as within the clip posted to Instagram he shared various moments from his eldest son's life.
This included a young Brooklyn flexing his "muscles" and highlighted his evolving style and haircuts.
It also showed how Brooklyn has been rubbing shoulders with the rich and famous since he was knee-high to a grasshopper.
From Sesame Street royalty such as Elmo to the self-proclaimed "greatest rock star in the world" Kanye West and football champ Wayne Rooney; Brooklyn's idols have certainly changed over the years.
Becks wrote alongside his tribute: "18 years of memories."
Brooklyn's squirming was not quite over as the dad-of-four also dedicated other snapshots from his life to his first-born's coming of age.
In one showing him cradling his lad as a newborn, he captioned it: "So on this day 18 years ago this little man came into our lives… To say we felt blessed is an understatement.
"From day one he never slept through the night the only way he would fall asleep is when I took him out in the car and it had to be BoyZone on the radio and he would drop right off. Thankfully he now sleeps the whole night without needing a song.
"Brooklyn has gone from this beautiful baby boy to become this handsome, polite and driven young man. I'm proud that he lived through my career with me and I'm even prouder about the person that he has become.
"Happy birthday Bust you can now officially take dad for a drink down the pub," the doting dad signed off with a kiss.
Brooklyn was born on March 4 1999 – the same year that David and his wife Victoria Beckham wed in a lavish ceremony at a castle in Ireland.
David and former Spice Girl-turned-fashion designer Victoria, 42, later welcomed sons Romeo, 14, and Cruz, 12, plus five-year-old daughter Harper.
Elsewhere, Brooklyn recently opened up about the moment growing up when he first realised that his parents were famous. Shockingly it wasn't that long ago – he was 13.
Speaking to Wonderland magazine, he said: "I didn't actually know that they [his parents] were big until I was about 13."
Recalling when it actually dawned on him, the model and budding photographer explained: "I went to a football game and people were shouting my dad's name and I was like, 'What?! Oh my God.' I don't look at them like that."