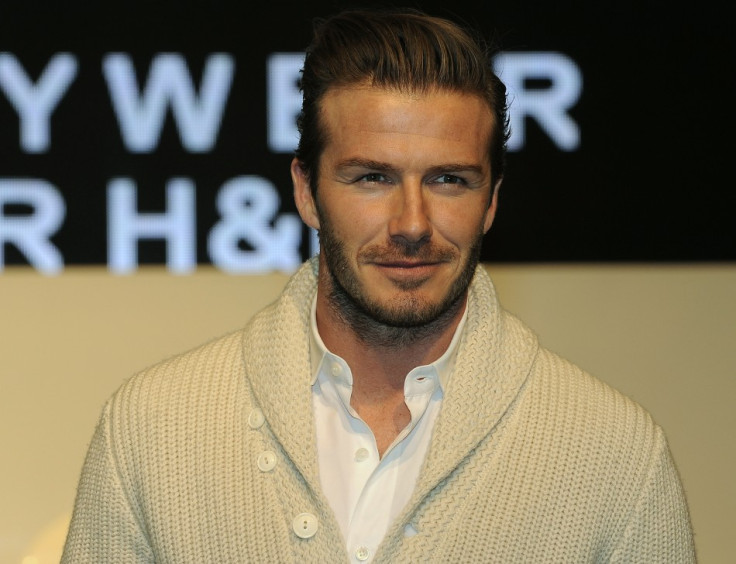 There is news for David Beckham fans!
The footballer has decided to auction off his not inconsiderable car collection to interested enthusiasts! Of course, the attraction here is doubly so - not only are some of the world's most exclusive and expensive cars up for sale... but they used to belong to "Goldenballs"!
Beckham, who plays for the Los Angeles Galaxy in the US, owns a large collection of contemporary models. He has listed two Bentleys, a BMW 645, a Range Rover Sport and a Lamborghini Gallardo for sale. In addition, he is also contemplating listing his three Harley-Davidson motorbikes.
The collection is right now at Beckham's England home and the reason for the sale is that neither Beckham nor his fashion designer wife, Victoria, plan on returning to the UK anytime soon. In fact, an earlier IBTimes UK article confirmed the glamorous couple had even put their England home - "Beckingham" Palace - up for sale.
Apparently Beckham feels he is neglecting his cars and they serve nobody any use if left to gather dust in the UK, while he himself is in the US.
"David's collection is amazing and each of these vehicles is worth a fortune," a source was quoted as saying in The Sun, adding, "They are hardly used and are kept in prize condition - but David sees little point in them just mothballing in the UK and it's not practical to ship them to America."
While there is no official figure being spoken about, it is expected the auction will fetch a tidy sum.