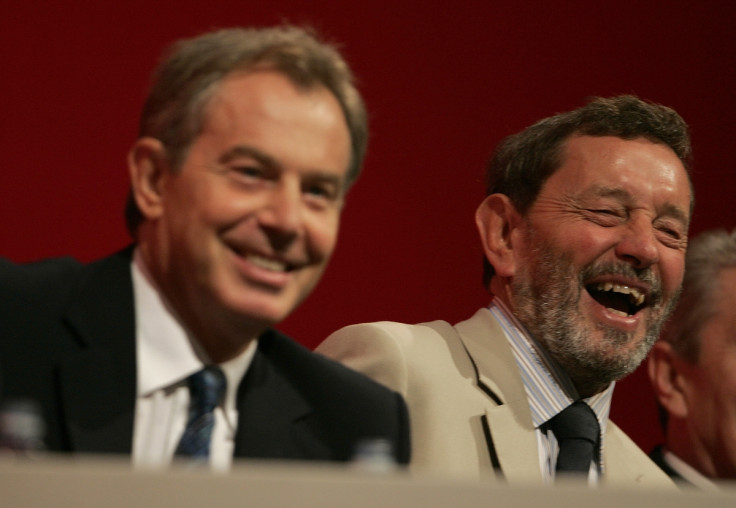 Tony Blair's home secretary warned him that taking military action "carried risks" in the run up to the 2003 Iraq War. David Blunkett said that he was "extremely concerned" about what would happen when Iraq leader Saddam Hussein was removed from power.
"Make no mistake - I was in favour of the war, based on the information we were presented with," he wrote in a column for The Mail on Sunday newspaper. But although he sought reassurances from US vice president Dick Cheney and defence secretary Donald Rumsfeld about a plan for "the day after" Saddam was removed from power, he said he "did not receive that reassurance."
However, Blunkett maintains there were "understandable diplomatic reasons" for the former prime minister to "stay alongside and influence US leadership." He added: "It is now clear that the Americans had no intention of listening to us."
His comments came as Blair issued a partial apology for the Iraq war, telling the US news channel CNN that he was sorry for intelligence "mistakes" in the run up to the invasion of Iraq. Blair also conceded that that there are "elements of truth" in the view that the invasion was the principle cause of the rise of the Islamic State (Isis) in the interview that is yet to be broadcast. He has previously apologised for the Irish potato famine and for Britain's role in the slave trade.
Chilcot Inquiry
Blair's comments come shortly before Sir John Chilcot is to announce a timetable for completion of his inquiry into the war, which claimed the lives of tens of thousands of Iraqi's and 179 British servicemen. More than 4,000 US troops also died during the conflict.
No date has yet been given for the release of the final conclusions - more than six years after the inquiry was set up by then Prime Minister Gordon Brown with an assurance it would take a year. Relatives of soldiers killed in the conflict have threatened legal action if a date is not fixed soon.
While no one from The Conservative Party or Labour Party commented on the interview, Liberal Democrat leader Tim Farron said it was nothing more than an attempt by Mr Blair "to manage the story."
"This is Tony Blair's pre-buttal. It shows he is more concerned about what the Chilcott inquiry will actually say," he said in a statement given to the IBTimes.
"Liberal Democrats opposed the illegal war in Iraq and have been calling for the publication of the Chilcott Report into it, which must be published so we can see how these decisions were taken and lessons can be learned from them," he added.
Scottish First Minister Nicola Sturgeon, also accused Mr Blair of beginning a "spin operation" now that the long-awaited Chilcot Inquiry is believed to be close to publication.