David Bowie gained such a reputation for his sexual exploits that he was once offered sex with a dead body, a new book has claimed. The rock icon was also said to be so consumed by a sex addiction that he had threesomes with young teenage girls, took part in wild orgies, and invited others to watch him sleep with women.
The extraordinary details of the star's "rock & roll" lifestyle are outlined in an upcoming biography – David Bowie: A Life – by British GQ editor Dylan Jones. Due for release next month, it comes nearly two years after the singer died from cancer.
In extracts revealed to the MailOnline, the book claims Bowie's meteoric rise from south Londoner to global superstar left him with a near-fatal cocaine addiction.
At one point the star was said to be snorting seven grams of the drug a day and weighed just 95lbs (43kg). He even had to have cartilage removed from his body and put in his nose due to consuming so much.
Bowie also became well-known for his rampant exploits in the bedroom, embracing gay sex, threesomes, teen sex, and multiple affairs.
"A lot of people might have ended up in bed with him because he was so seductive," Tony Zanetta, head of the company that handled Bowie's business affairs told author Jones.
With almost nothing off limits, his reputation led to Bowie being made an extraordinary offer while on tour in Philadelphia in 1972 – to have sex with a warm, dead body. The offer came after Bowie's bodyguard answered a knock at the door late at night while the singer was in his hotel room.
Bowie went to the door and returned "white as a sheet," Jones's book claims. "He was visibly shocked. Someone had just turned up and offered him a warm, dead body for David to have sex with," said Josette Caruso, a famous groupie who had been in Bowie's hotel room at the time. "He obviously looked like such a freak that some sick people thought he might be into necrophilia."
Bowie – who that year released his Ziggy Stardust record – was said to have declined the offer immediately. "Who on Earth do they think I am? Why would they think I'd be interested in something like that?" a disturbed Bowie was said to have told Caruso.
"Why would I be interested in f*****g a dead body?"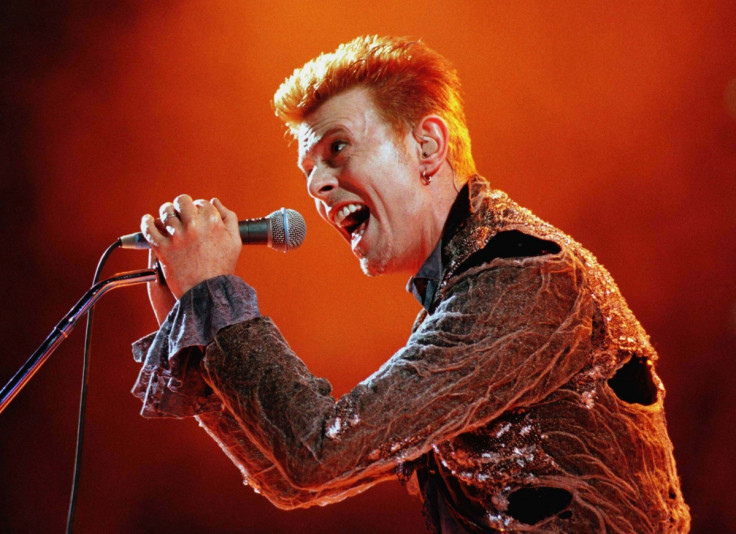 Before his death, the singer once described himself as "incredibly promiscuous" and said he slept with countless women throughout the 1970s and 80s. Earlier this year, lawyers for the star urged any potential love children to come forward to get a share of his £80m fortune.
Former groupie Lori Mattix remembered losing her virginity to Bowie at the age of just 15 after getting drunk on Champagne and stoned on hash. She said the singer disappeared from the room they were in before later emerging "in this f*****g beautiful red and orange and yellow kimono".
Mattix says that night saw her lose her virginity to Bowie – aged 26 at the time – and have a threesome with the star and another teen. She later described the night as "so beautiful" and denied being sexually exploited.
Jones's upcoming biography charts how Bowie – real name David Jones – forged a music career of "myth, legend and invention" and came to live a wild life of sex and drugs. It is drawn from 180 interviews with friends, rivals, lovers and collaborators and is said to be "as intimate a portrait as may ever be drawn".
"David Bowie was his very own creation, his very own work of art," writes author Jones. "This was the boy from postwar Brixton with his sights set on the world."
David Bowie: A Life is to be published on 7 September.