In his final European Council meeting, David Cameron told EU leaders they must allow migration to be restricted if they want a future deal with the UK over the single market, stating that he thought the British people voted for Brexit because they believed the country had "no control" of its borders.
"Britain should seek and Europe should seek the closest possible relations...over trade, over cooperation, over security, while Britain is leaving the EU it will not, and should not and in my view won't turn its back on Europe," the prime minister said.
He expressed "sadness and regret" over Britain's decision to leave the EU, adding: "Of course it's a sad night for me because I didn't want to be in this position. I wanted Britain to stay in a reformed European Union".
His comments hinted at a belief among British officials that the UK might be able to negotiate an "exit package" with Brussels, which would allow access to the single market without unlimited immigration from the EU.
But European Commission president, Jean Claude Juncker, tried to stop nations from negotiating with the UK until Article 50, which kick starts the process, is triggered - although countries in eastern Europe, such as Poland, want dialogue with the UK to go ahead in order to strike a deal.
Juncker rejected Cameron's assertion, saying: "My impression is that if you over years, if not decades, tell citizens that something is wrong with the EU, that the EU is too technocratic, too bureaucratic, you cannot be taken by surprise if voters believe you."
In addition, the German Chancellor Angela Merkel said that the UK must accept free movement to get access to the single market telling the German parliament that the UK cannot cherry-pick aspects of the EU.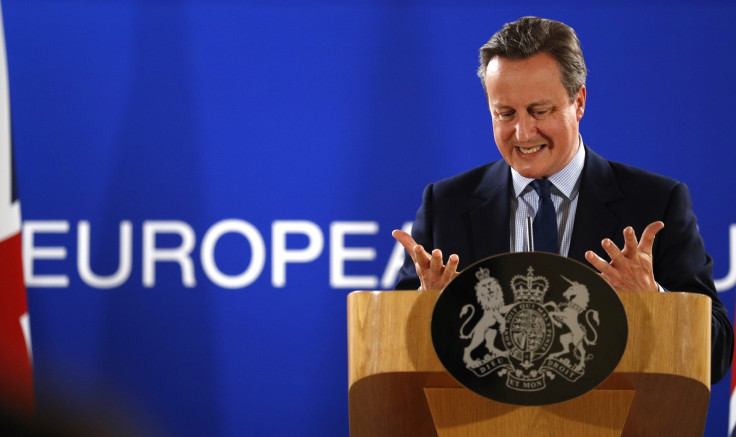 Conservative Party leadership campaign
Cameron's comments put freedom of movement at the centre of the contest for the next Conservative Party leader, with the front runner, Boris Johnson, pushing for continued access to the single market and an Australian-style points-based immigration system.
Contenders to succeed Cameron will come forward on Wednesday (29 June) with Work and Pensions Secretary Stephen Crabb set to promise what he declared "One Nation" Conservatism. Education Secretary Nicky Morgan and Theresa May are expected to declare later this week.
A poll in The Telegraph shows that Johnson, who is expected to declare his candidacy on Thursday (30 June), is the only contender who has enough support from ordinary voters to ensure the Tories secure a win the next General Election.
The Sun reported that Johnson supporters were confident he could get the support of more than 100 colleagues, although they made a formal complaint that party whips were trying to block him by urging MPs to back May. Environment Secretary Liz Truss is the first Cabinet minister to declare for a candidate, writing in The Telegraph that Johnson and Justice Secretary Michael Gove can "bring the country together".