David Cameron Claims Credit for SSE Energy Price Fix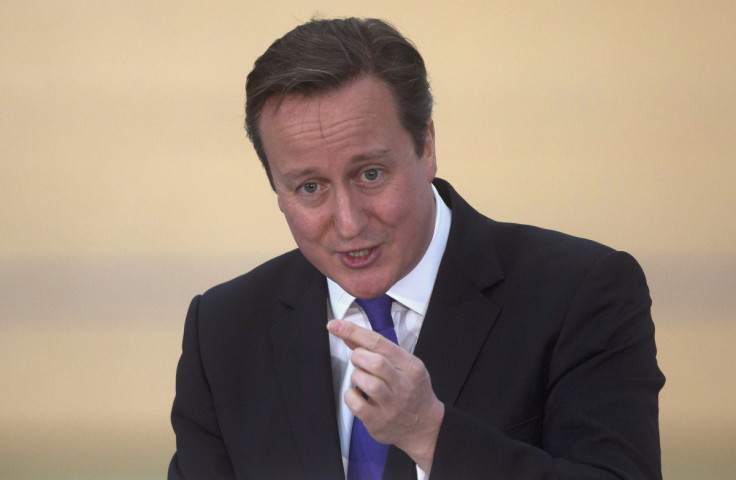 UK Prime Minister David Cameron has claimed the credit for SSE fixing energy prices until 2016 after the coalition government's new policies allegedly paved the way for the Big Six group's decision.
Speaking in parliament, Cameron said "it is hugely welcome in our country that energy companies are cutting and freezing their bills."
Cameron added that SSE said that the government's pledge to pare back on green taxes made it possible for five million British households- the energy company's customer base- to enjoy lower gas and electricity bills over the next two years.
Energy giant SSE revealed that it will freeze energy prices until at least 2016, but will axe 500 jobs and shelve three offshore wind farm developments in the process.
SSE said in a business update statement that it will cut costs by £100m (€120m, $165m) through the process of halting Britain's energy price hikes temporarily but called for the government to take additional costs out of household gas and electricity bills.
"We're setting out a positive agenda for customers, including our price freeze to 2016; we're making sure our own house is in order for the future by streamlining and simplifying our business; and we're making clear we wish to work with people to find more ways of taking costs out of energy bills," said Alistair Phillips-Davies, chief executive of SSE.
"In all of this, I hope that people will see a company like SSE not as part of the problem but as part of the solution."
In September, opposition leader Ed Miliband pledged to freeze energy prices until 2017, if the Labour Party wins the general election in two years.
Three months later, the coalition government pledged to cut energy bills by £50 a year, via a series of measures, including a slash in green taxes for gas and electricity firms.
In UK Chancellor George Osborne's Budget 2014 announcement, he unveiled a £7bn relief package for businesses that will reduce energy bills for ordinary Britons over the next few years.
In the government's Budget 2014 announcement, Osborne said Whitehall will cap the carbon price support rate at £18 per tonne of carbon dioxide (CO2) from 2016 to 2017 for the rest of the decade.
He added that the government will extend the compensation scheme for energy intensive firms like steelmakers for another four years.
Whitehall initially introduced a carbon price floor in 2011.
© Copyright IBTimes 2023. All rights reserved.