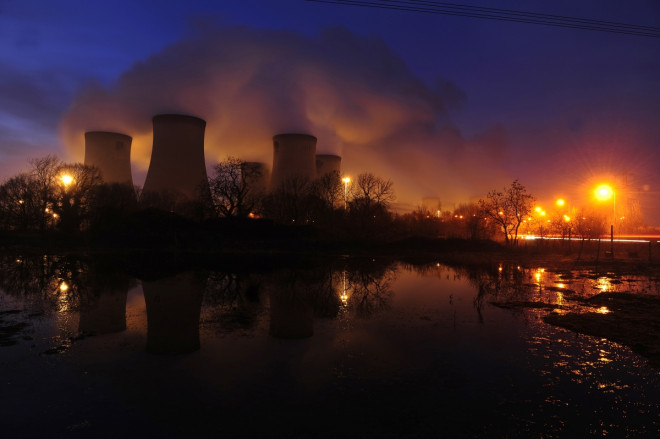 UK Chancellor George Osborne has unveiled a £7bn relief package for businesses that will reduce energy bills for ordinary Britons over the next few years.
In the government's Budget 2014 announcement, Osborne said Whitehall will cap the carbon price support rate at £18 per tonne of carbon dioxide (CO2) from 2016 to 2017 for the rest of the decade.
He added that the government will extend the compensation scheme for energy intensive firms like steelmakers for another four years.
Whitehall initially introduced a carbon price floor in 2011.
While the carbon price floor is popular for green campaigners, the Confederation of British Industry has said previously that green taxes on power are putting British companies at a "disadvantage".
With the Coalition feeling the heat on soaring energy bills, you can bank on some kind of relief for energy companies.
For starters, Osborne is expected to freeze the carbon price floor that he introduced in 2011, probably from 2015-16. The measure, which will help bills but reduce the incentive for investment renewables
Energy Price Political War
In September, opposition leader Ed Miliband pledged to freeze energy prices until 2017, if the Labour Party wins the general election in two years.
Three months later, the coalition government pledged to cut energy bills by £50 (€60, $82) a year, via a series of measures, including a slash in green taxes for gas and electricity firms.
Meanwhile, the rest of the UK's Big Six energy companies, which account for 99% of the market, stated an intention to cut household bills or not raise prices until 2015.
A number of companies, such as Scottish Power, said they will household bills but technically only 'cuts' are only partial reversals to major price hikes announced last year.
In October 2013, Ofgem data has revealed that wholesale energy prices have only risen by 1.7% despite energy companies blaming this for hiking up household bills by 11.1%.
Analysis of the Ofgem data also shows that wholesale prices would have only added £10 onto the average household bill to reach £610.
The average net profit margins of the largest energy providers have more than doubled over the past year.
Ofgem data shows that profit margins have risen to £95, from £45.