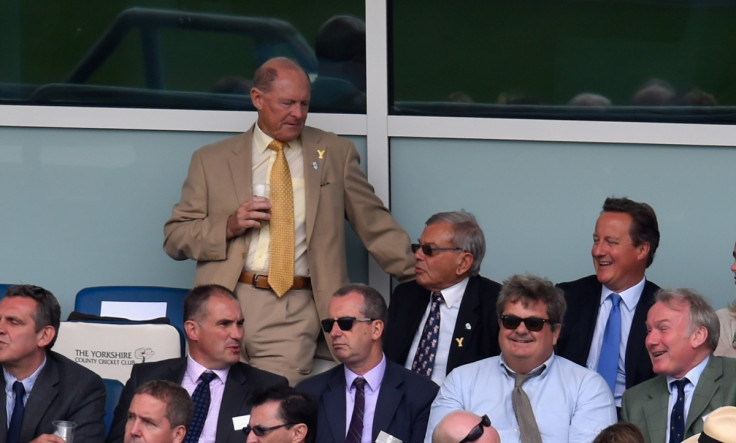 David Cameron has played down an audio clip which embarrassingly caught the prime minister claiming people from Yorkshire "hate each other" ahead of a speech in Leeds. The Tory leader said the remarks were a "joke" after he was made aware of the recording.
"I was picked up saying something this morning which wasn't meant to be heard – there were five or six proposals for devolution in Yorkshire, and I said to an aide that I thought Yorkshiremen had it in for other people rather than each other, clearly as a joke," he told BBC's Test Match Special show.
Cameron controversially described former Foreign Secretary William Hague as the "greatest living Yorkshireman" at the Conservative Party Conference in 2014. But the prime minister was with another famous export of the region at the cricket on 11 September, Geoffrey Boycott, the commentator, whom Cameron quipped was the "second greatest Yorkshireman".
The gaffe came just before the Conservative leader was due to deliver a major speech on devolution and the economy in West Yorkshire as the Leeds city region hopes to follow in Greater Manchester's footsteps and gain more power from Whitehall as part of the government's devolution programme.
"The best businesses would never shy away from allowing their customers to shape the way they improve their services. If we are bold enough, government can go one better by actually putting many of those services in the hands of local people. It is also a proven reality that money spent closer to people is often money spent wiser – so we can really deliver more for less," Cameron said.