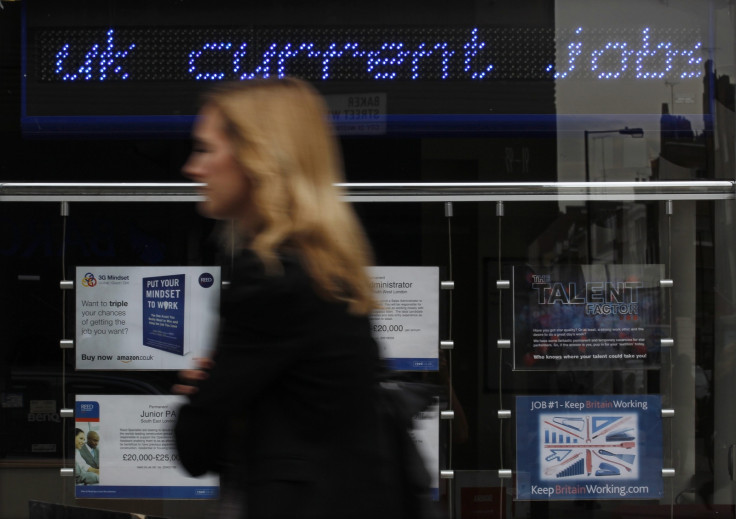 David Cameron has been given a jobs boost as the UK unemployment rate dropped to 5.8% in the three months to November.
Official figures revealed that the jobless rate had fallen from 6% in the three months to October as employment continued to rise.
The Office for National Statistics (ONS) said that the employment rate had jumped to 73% from 72% over the year as more people found work.
The research body explained that there were 30.80 million people in employment in the three months to November.
The ONS said the figures mean that there were 512,000 more people in work than a year ago.
"Today's fall in unemployment, albeit small, is a great start to 2015 and will no doubt put a big smile on the face of the Conservative Party," said Ian Burke, director of totaljobs.com.
"However, worrying employment trends still remain – notably the number of people still on zero-hours contracts – a theme at the top of the political agenda in the run up to May's general election.
"Workers in the UK are now starting to feel the benefits of real wage growth and as the country moves closer towards 'full employment', businesses must ensure that our continued economic recovery is built on secure and well paid employment."
The data also showed that there were 1.91 million unemployed people over the same period, as there were 58,000 fewer jobless people than in the three months to August.
In addition, the ONS revealed that real wages continued to rise as total pay rose by 1.8% in the year to November – outstripping Consumer Price Index (CPI) inflation of 1%.
The research body explained that average total pay (including bonuses) for employees in the UK was £483 ($731, €632) per week before tax and other deductions from pay.
The figures come after Cameron promised that a Conservative government would commit to "full employment" in the UK.
The latest poll from YouGov for The Sun put the Tories two points over Labour (32% vs 30%).