David Cameron has received the backing of Parliament for air strikes against Isis (also known as Islamic State and Isil) in Iraq.
In the Commons, 524 MPs voted to support action while 43 were against it, giving the prime minister a majority of 481.
However, he has been warned that support could rapidly drain away if the mission is blown off course or seems to be dragging the UK into a deeper conflict.
But, in a full-day emergency Commons debate to sanction air strikes in Iraq, the prime minister raised the clear possibility that he might seek to extend the action into Syria in the future – a move that could fracture the current cross-party agreement.
"I do believe there is a strong case for us to do more in Syria but I did not want to bring a motion to the house today which there wasn't consensus for," he said, adding he believed such action would be legal on humanitarian grounds.
And senior MPs on all sides – including Tory Ken Clarke, Labour's Peter Hain and Liberal Democrat Sir Menzies Campbell – suggested there would be no hope of defeating IS unless action was extended into Syria.
Former Conservative Defence Secretary Liam Fox bluntly claimed such action would be needed "sooner or later", adding it would have been better if it had been said so during the debate.
But Labour leader Ed Miliband, while giving wholehearted support to the action in Iraq, was far more cautious over Syria, saying it would be "better" if there was a specific UN resolution to authorise it before it was then put before MPs in a separate vote.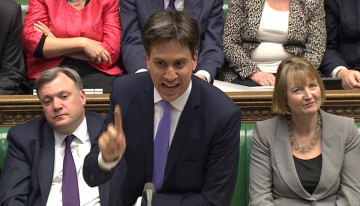 He did not rule such a move out but it was clear the prospect of widening the action would cause him and his party major worries and could quickly undermine the existing consensus.
The prime minister made a careful and powerful case for action, rejecting comparisons with the 2003 Iraq war insisting this time it would be "patience and persistence not shock and awe".
IS was a direct threat to the UK, he said adding: "There isn't a walk-on by option."
As expected, though, he faced opposition across the Commons as MPs expressed serious doubts over the effectiveness of the operation, the years'-long timescale, the danger of mission creep and the lack of clarity about the ultimate objective or exit strategy.
Senior Tory Edward Leigh, for example, accused the government of engaging in "gesture politics" while Labour's Diane Abbott, Graham Allen, Jeremy Corbyn and John McDonnell are all opposed.
But, with RAF jets poised to join the US campaign immediately after the Commons vote, both the prime minister and the Opposition leader sought to reassure worried MPs that, on this occasion, they were only voting for very specific and limited action.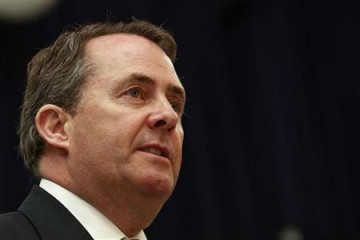 There would be no UK boots on the ground, the raids would be limited to Iraq where they are covered by international law and any move to extend them into Syria, which many believe is inevitable, would be brought back before them.
But, as with previous debates authorising military action, this one left many questions unanswered and failed to persuade those opposed to the action that it is right this time.
The big difference from previous debates in 2003 and last year is that there is cross-party agreement, public support (with latest polls suggesting 57% back air strikes in Iraq), a clear legal basis and a very limited operation with a guarantee of no boots on the ground.
But the legacy of the 2003 war, in particular, has made MPs hugely reluctant to jump into military action and they remain nervous over exactly where this one will lead.
And, as ever with any conflict, events on the ground can have a massive effect and blow even the most carefully laid plans off course.
But, for now, parliament is prepared to go along with military action to deal with the threat from IS. It remains to be seen for how long and under what circumstances that may change.