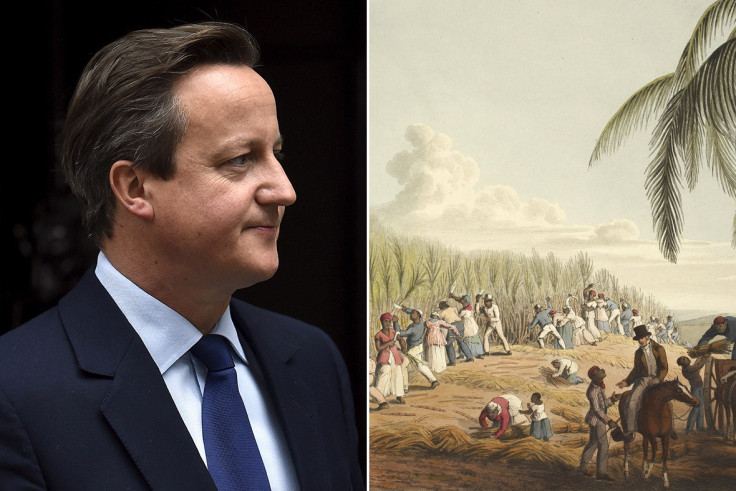 Prime Minister David Cameron is due to visit Jamaica, one of the oldest colonies of the British Empire, where aristocrats and entrepreneurs made fortunes from slave plantations, and where the subject of reparations for the enslavement of tens of thousands of Africans is back on the table.
Cameron does not believe in reparations or apologising for the rapacious aspects of Britain's imperial past because they are issues from hundreds of years ago. But he is under pressure from the Jamaican establishment to do what some descendants of slaves say will right historic wrongs.
Sir Hilary Beckles, chairman of Caricom's Reparations Commission and vice chancellor of the University of the West Indies, wrote in an open letter to the Jamaica Observatory that Cameron is "a grandson of the Jamaican soil who has been privileged and enriched by your forebears' sins of the enslavement of our ancestors".
By which he is referring to General Sir James Duff, a Georgian-era military man and inheritor of a sugar plantation in Jamaica – and a distant relation of Cameron's. Specifically, Duff is his cousin six times removed.
Born in 1753, Duff, a Scot, was the first illegitimate son of Lord Fife. He studied at Aberdeen University, where he left with an MA in 1771. He served in the 1st Foot Guards, which would later become the Grenadier Guards, where he quickly rose to the position of captain – a career helped by the financial interventions of his father. By 1794, he had been made a major-general and by the time of his death in 1839 he was the highest-ranking general in the whole of the British Army.
He fought in France and Ireland, where in Limerick he helped suppress the Irish rebellion against British rule in 1798. He was also the MP for Banffshire from 1784 to 1789 after his father gave up his seat in the House of Commons. But it was not his father who gifted him a Jamaican sugar plantation – it was his father in law.
In 1785, Duff married Basilia Dawes, the heiress to the fortune of James Dawes, who had made his fortune in the West Indies. Along with the marriage came the sugar plantation – the Grange Sugar Estate in Rockwell, Jamaica – and the hundreds of African slaves who were forced to work on it.
Duff derived part of his income from slavery. When slavery was abolished in 1833, he profited further. He was compensated with £4,101 for his 202 slaves and the plantation, according to University College London research. In today's cash, that's worth about £3.1m.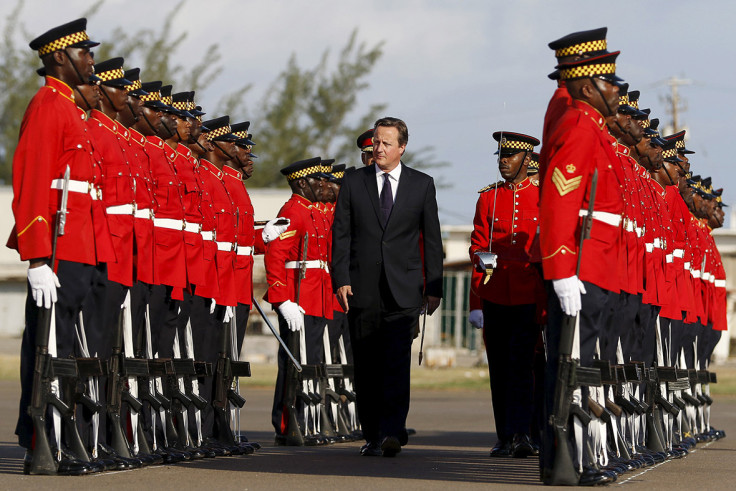 While Cameron is not a direct ancestor of Duff, it sets an awkward context to the position of his government (which is not different to previous administrations, it should be noted) that reparations and apologies are not appropriate – and one his opponents are keen to draw attention to.
Jamaica and the slave trade

Jamaica was colonised by the British in the mid-1600s when the Spanish, the island's original colonisers, were ousted by forces sent by OIiver Cromwell, who was Britain's head of state during its brief period as a republic following a bloody civil war.

From then on, tens of thousands slaves were imported to Jamaica from west Africa to work on Jamaican plantations. And the sugar industry exploded on the back of this slave labour. In 1673, there were 57 sugar estates in Jamaica. By 1739, there was 430. There were often rebellions by slaves against their British masters, though they were swiftly and brutally put down.

The abolition of slavery by the British in the early 19th century brought hope, though black Jamaicans continued to be blighted by poverty. Political progress was slow, but steady. By 1962, as the British Empire was dismantled, Jamaica declared its independence.

But many Jamaicans want reparations for what happened in the past. The central argument is this: that much of today's poverty is a consequence of Jamaica's colonial history, and the inequality between it and the old colonial powers is because of ill-gotten, slavery-generated wealth. So reparations would address this unfair, immoral imbalance. But those opposed to reparations argue that too much time has passed, and that today's generation is not responsible for the actions of their colonialist ancestors.