NHS in Crisis: 'Wake up to 20,000 Nursing Shortfall,' Warns Royal College of Nursing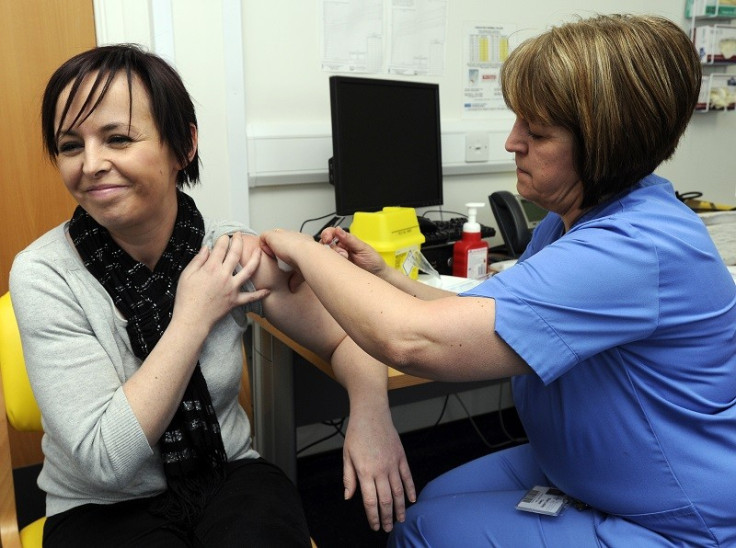 The NHS is facing a 20,000 shortfall of nurses which could lead to a "hidden workforce crisis".
While official numbers show the NHS in England has lost 3,859 full-time nurses, midwives and health visitors since May 2010, the scale of the problem of understaffing is "far larger", according to the Royal College of Nursing.
The organisation's Running the Red Light report revealed through Freedom of Information requests that NHS trusts showed an average 6% vacancy rate in nursing posts - replicated across the NHS this would amount to nearly 20,000 full-time equivalent nursing vacancies.
"The latest news about the scale of nursing understaffing has to be a wake-up call to the NHS - we sit on the verge of a hidden workforce crisis that desperately needs addressing to ensure the NHS runs properly and patients get the care they deserve," said Dr Peter Carter, chief executive and general secretary of the RCN.
He added: "Understaffing remains a real issue across the NHS, and we know that many trusts are down to the bone in terms of the number of frontline nursing staff they have due to cutting posts to save money."
The report also found that 22% of NHS Trusts surveyed were recruiting from abroad, with another 9% considering the possibility.
In addition, the research said there has been a 12.7% cut in the number of nursing student places commissioned since 2010/2011.
The RCN also predicted that there is likely to be a shortage of 47,000 registered nurses by 2016.
Carter added: "A lack of personnel has been implicated in a number of high profile investigations into patient safety - we call on employers in the NHS to put an end to boom and bust workforce planning and develop clear standards to ensure safe staffing levels are met, supported by robust inspection based on reliable data."
Health Minister Dr Dan Poulter argued: "We want to see consistently safe staffing levels in the NHS - there are growing signs that trusts are creating new posts following the Francis report, which is a welcome sign. The Chief Inspector of Hospitals will be able to take action if Trusts are found to be compromising patient care by not having the right number of staff on wards.
"Having ring-fenced the NHS budget, we are training 17,500 nurses every year to meet this growing demand. Overall, the number of clinical staff in the NHS has increased by nearly 4,100 and the number of admin staff has fallen by 22,800."
Health Politics
The figures follow the news that Prime Minister David Cameron is keeping close watch over NHS hospitals which may be over-stretched this winter.
The Conservative Party Leader is demanding weekly updates on the situation in the country's A&E departments.
His spokesman has confirmed that Cameron is: "working very closely with the Secretary of State for Health on health matters, with a particular focus around A&E. Absolutely he's doing that."
In the past three years, 53 of England's 238 walk-in centres have shut and, according to the healthcare regulator, Monitor, and this could spark a real crisis this winter, particularly if it is a severe one.
Private hospitals have also been placed on standby to help out with their facilities should the crisis really bite.
© Copyright IBTimes 2023. All rights reserved.