David Cameron piggate: British voters 'do not care' about Oxford University debauchery claims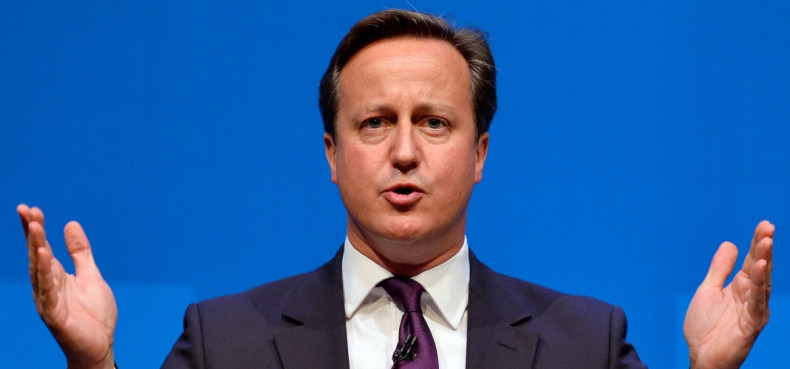 The British public do not care about David Cameron's alleged "debauchery" during his time at Oxford University, according to a YouGov poll. The online survey also found that only 25% of voters thought Lord Ashcroft's sensational claims about the prime minister constituted a "legitimate public interest story".
The study, which questioned more than 2,600 people between 21 and 22 September, found a majority (62%) of respondents thought the allegations "couldn't matter less".
Freddie Sayers, editor-in-chief of YouGov told IBTimes UK: "There is a long history of the public being more indulgent when it comes to either sexual or private life matters than they are when it comes to things like corruption and dishonesty. Although lots of people may read about it, lots of people may laugh about it, some people will believe, but only a minority of people will take it seriously."
Sayers also said he had no evidence to suggest the allegations against Cameron will have a detrimental impact on Tory prospects at next year's batch of elections. "This particular story is only two days old and we will see what other things people manage to dig up. But at this point, it's a slow news day and this has been a lot of fun for a lot of journalists," he added.
The research comes after Lord Ashcroft's book Call Me Dave, serialised in the Daily Mail, accused Cameron of inserting part of his privates into a dead pig's head. The Tory leader, who studied politics, philosophy and economics (PPE) at Oxford, allegedly undertook the act as part of an initiation ceremony for the elite Piers Gaveston society.

Number 10 has remained silent over the sensational accusations but friends of the prime minister have reportedly denied the Old Etonian was ever a member of the exclusive organisation.
However, the counter claims failed to stop social media users mocking the 48-year-old and start #PigGate trending on Twitter. Lord Ashcroft, a former Tory donor who infamously fell out with Cameron, has been accused of settling old scores with his book.
But the businessman's co-author, Isabel Oakeshott, has defence the pig allegations. "We were very careful in the way in which we worded the story and it's up to people to decide whether they think it's true or not – we don't say whether we believe it to be true," she told Channel 4 News.
The journalist also noted Cameron's membership of the Bullingdon Club, an Oxford-based dining club that has a reputation for excess and also has top Tory and Mayor of London Boris Johnson as one of its former members.