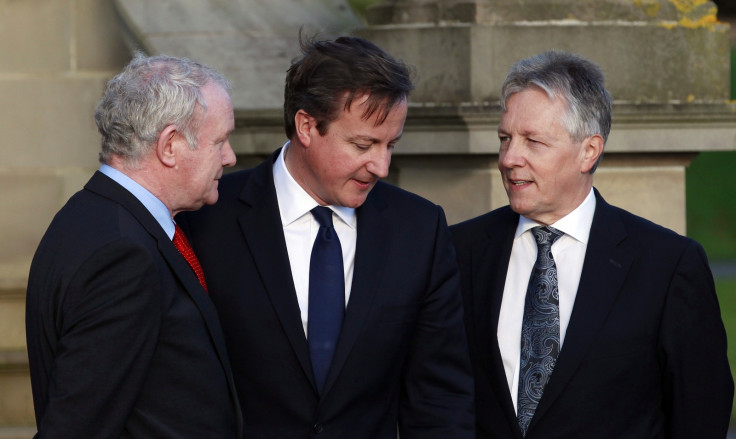 The UK Prime Minister has promised to give Northern Ireland "financial firepower" if the province's political parties can reach an agreement on key issues.
The pledge emerged as David Cameron announced that a deal over flags, parades and Stormont's budget had fallen through.
"We worked together very hard with the parties on a deal that we think represents really good progress," Cameron said.
"It would involve comprehensive addressing of the issues of the past. It would involve devolution of parading.
"It would involve Northern Ireland having the devolution of corporation tax.
"And in addition to that I was prepared to put on the table real spending power, new spending power, for the Northern Ireland executive to sort out some of the issues that it faces, spending power of, if everything was agreed, potentially as much as £1bn ($1.5bn, €1.2bn).
He added: "But a deal hasn't been possible. What I hope will happen now is the politicians here in Northern Ireland will work together to agree these vital issues about parades, about flags, about the past, about their budget.
"If they come to an agreement then that sort of financial firepower can be brought to bear. But of course if there isn't an agreement then that financial firepower isn't there."
The comments come after the Prime Minister said just a day ago that he was "determined" to do everything he can to help resolve the political deadlock in Northern Ireland.
Gerry Adams, the leader of Sinn Féin, blasted the talks and described the process as "[the] most amateurish ham fisted episode I have ever been involved in".